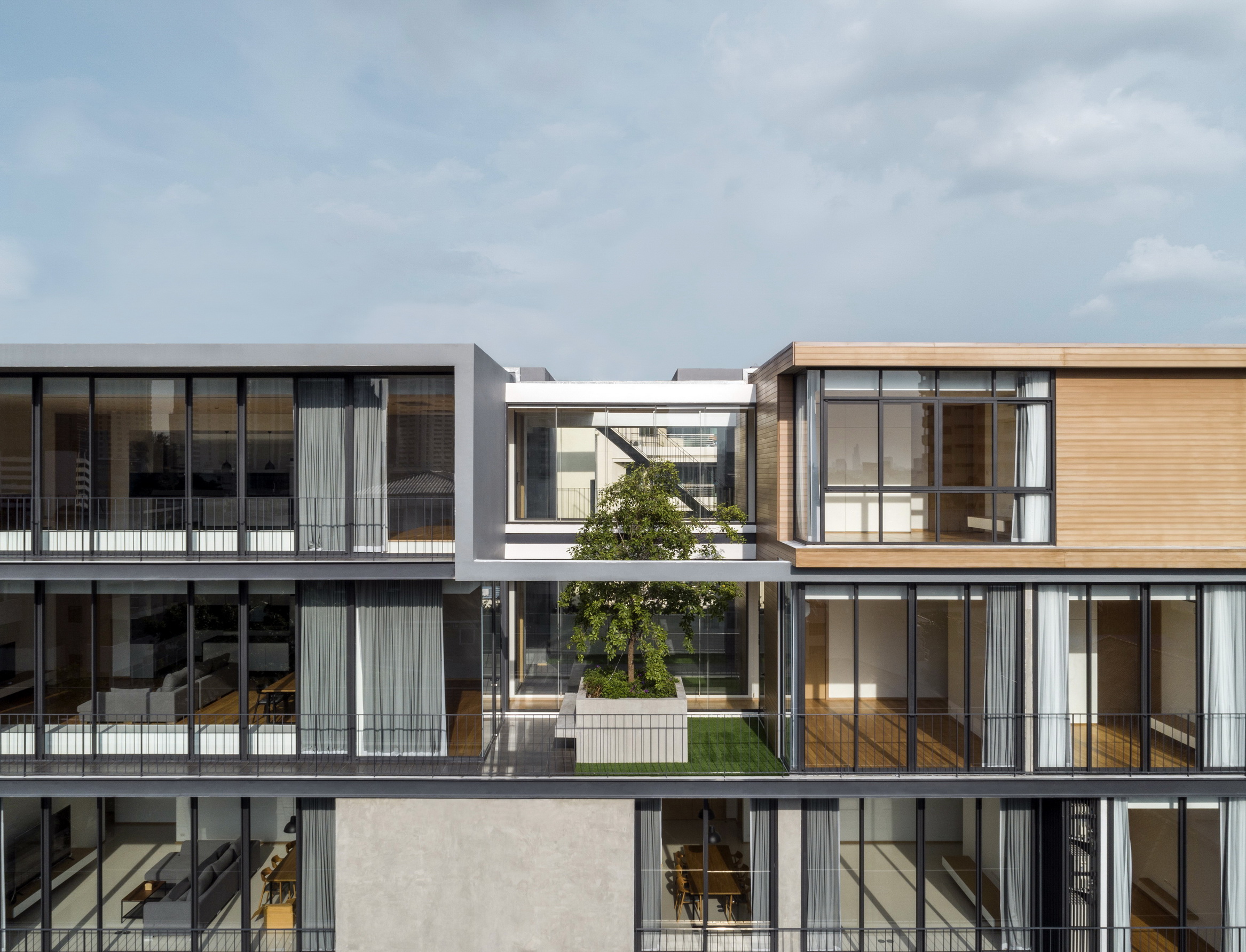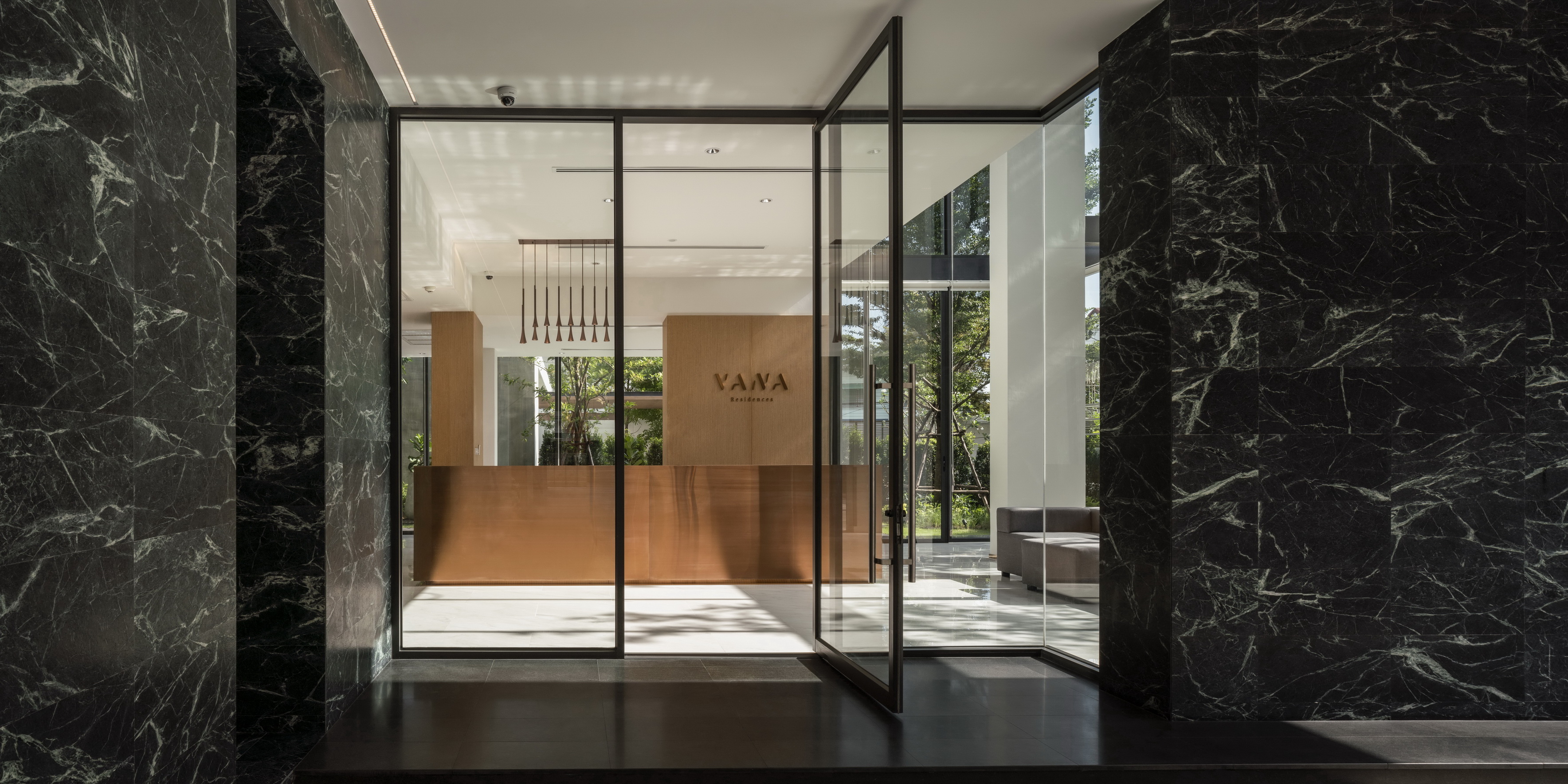 Location: Bangkok, Thailand
Type: Architecture Design
Program: Apartment and Clubhouse
Client: Vana Residence
Site Area: 900 sqm.
Built Area: 2,760 sqm.
Design: 2016-7
Completion: 2019
Construction Cost: N/A
Vana Residence is a ten-unit service apartment located in Sukhumvit 26, a bustling commercial district of Bangkok. As the site is long and narrow with a programmatic area that requires maximum efficiency, the residence is conceived as a single volume with a compact footprint. To achieve this efficiency whilst optimizing the residents' living conditions, the total required programmatic area was placed within the top five floors, leaving the ground as lobby, leisure and communal areas and parking spaces.
The number of units-per-floor within the building envelope decreases as the height increases: the higher the floor, the lower number of units. The layout begins with four 2-bedroom units at the lower level, two 3-bedroom units above, and eventually two penthouses on the top two floors that share a private sky courtyard within the center of the mass. The land on lease towards the end of the site was developed into a small-scale building adjunct to the main Vana Residence to eventually become a clubhouse, fitness and swimming pool to serve the apartments units.
As several office towers and private residences are in close proximity to the site, in which the medium-rise residential building adjacent to the East being the most prominent, the core elevators, stairs and building service areas are located along the eastern end to reflect this drawback. This allows the façade to open up on the West end to maximize views, light and natural ventilation for the residents.
The exterior façade of this residential architecture is quite unique in its expression of materiality. Calibrated studies were made to determine the selection of a particular material for a specific orientation, stemming from the owner-appointed consultant's philosophy of Feng-shui that aims to bring forth good fortune for each cardinal direction. Primarily using the four materials of metal, wood, solid wall and concrete that corresponds to North, South, East and West in that order, its material combination with the architectural massing give this residential apartment building its unique character within its dense urban environment.
Stu/D/O Team:
Apichart Srirojanapinyo
Chanasit Cholasuek
Park Lertchanyakul
Win Rojanastien
Landscape Architect: Natthachai Chaiyarat
Interior Architect: Piyapong Boonyarit
Lighting Designer: Stu/D/O
Graphic Designer: Symbolist
Structural Engineer: WOR Consultants
Mechanical Engineer: MEE Consultants
Consultants: S.D.C.
Contractor: D-Innova
Photograph: Stu/D/O, Sofography