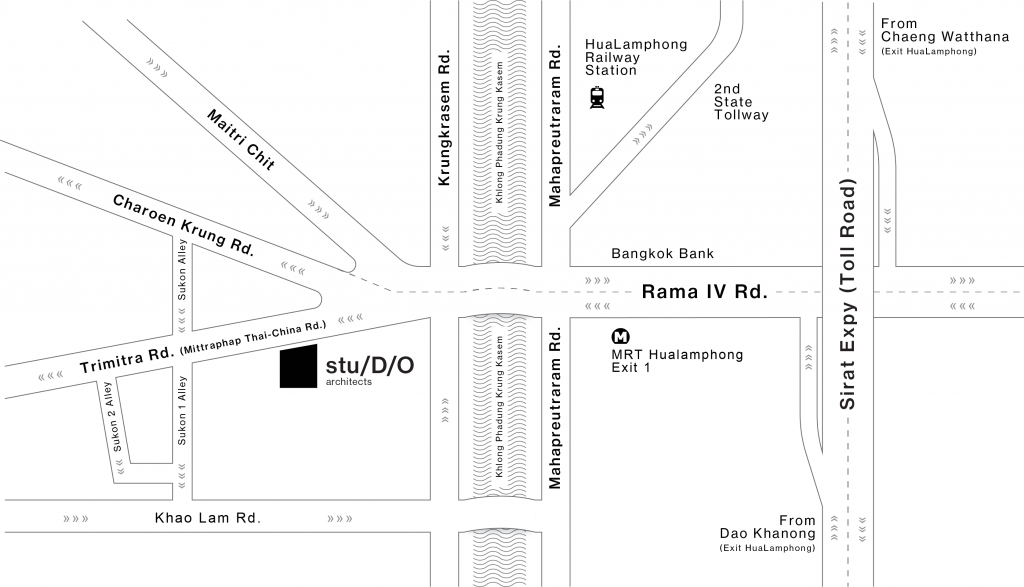 Contact
Central Station Tower 5th floor, 23/34-35 Trimitr Road, Samphantawong, Bangkok, 10100 Thailand
T +66 2639 1642
F +66 2639 1642
/
Job
Stu/D/O Architects is a young architectural company, characterized by a high energy and unifying team spirit, true team-work across expertise areas and creative ways of approaching conventional tasks. We have an informal work environment where sociability and harmony are highly valued.
All suitably qualified applicants please send your CV and diginal portfolio (max 5MB) to:
E career@stu-d-o.com
/
Internship
Stu/D/O Architects is always looking for talented architecture students who are eager to learn and develop their skills as interns in our offices. During the 3 month internship, you will experience working on a competition team under the management of an experienced architect as well as on projects which are in the process of being realized.
Experience required:
/ minimum 1 years of experience as an architecture student
/ AutoCAD, 3D programs (3DMax or Rhino), Physical Model Making, and 2D Sketch
Please send your CV and digital portfolio (max 5MB) to:
/
Press
For press material, please send an e-mail to:
/
Material and Specification
For supplier contact, please send an e-mail to: