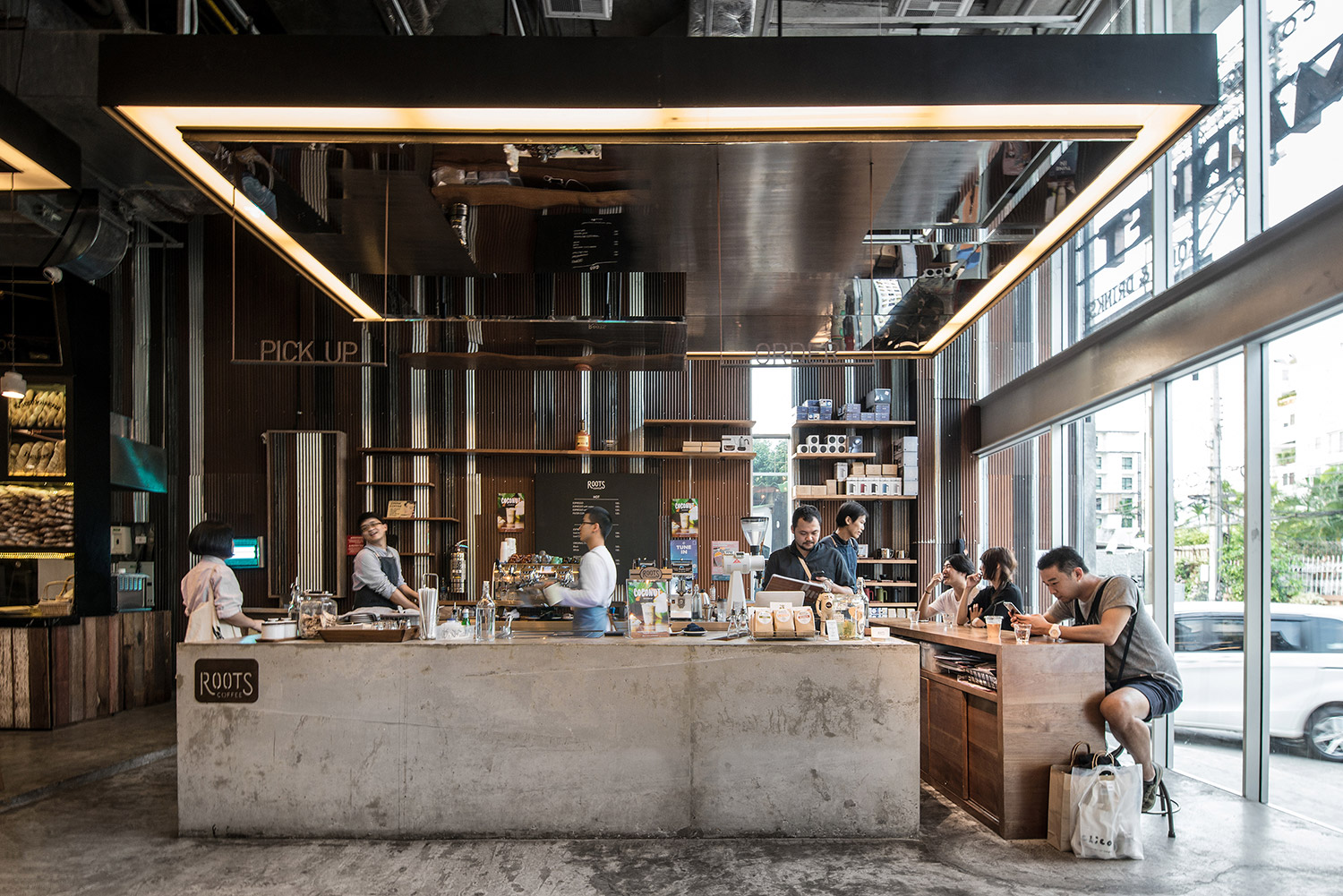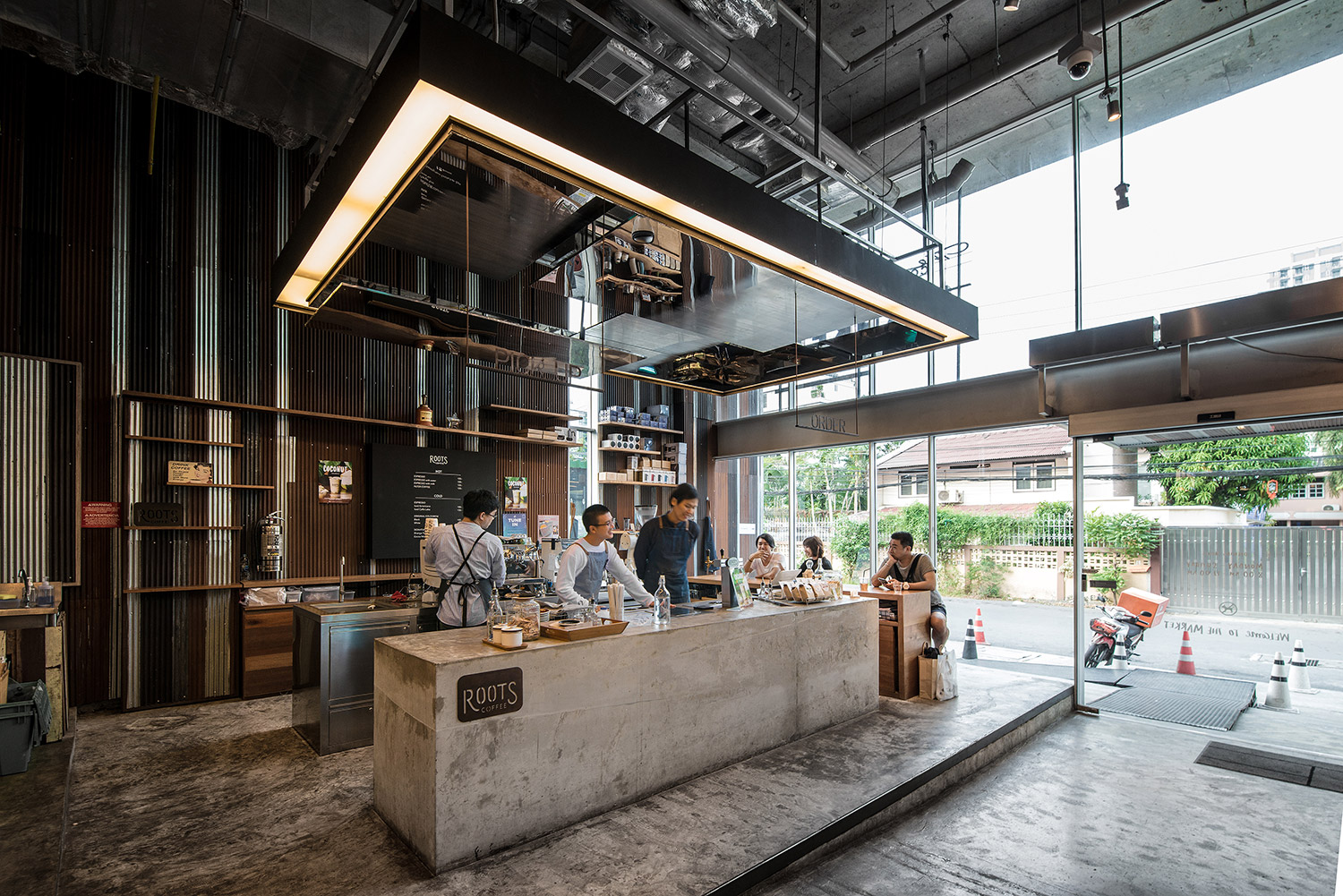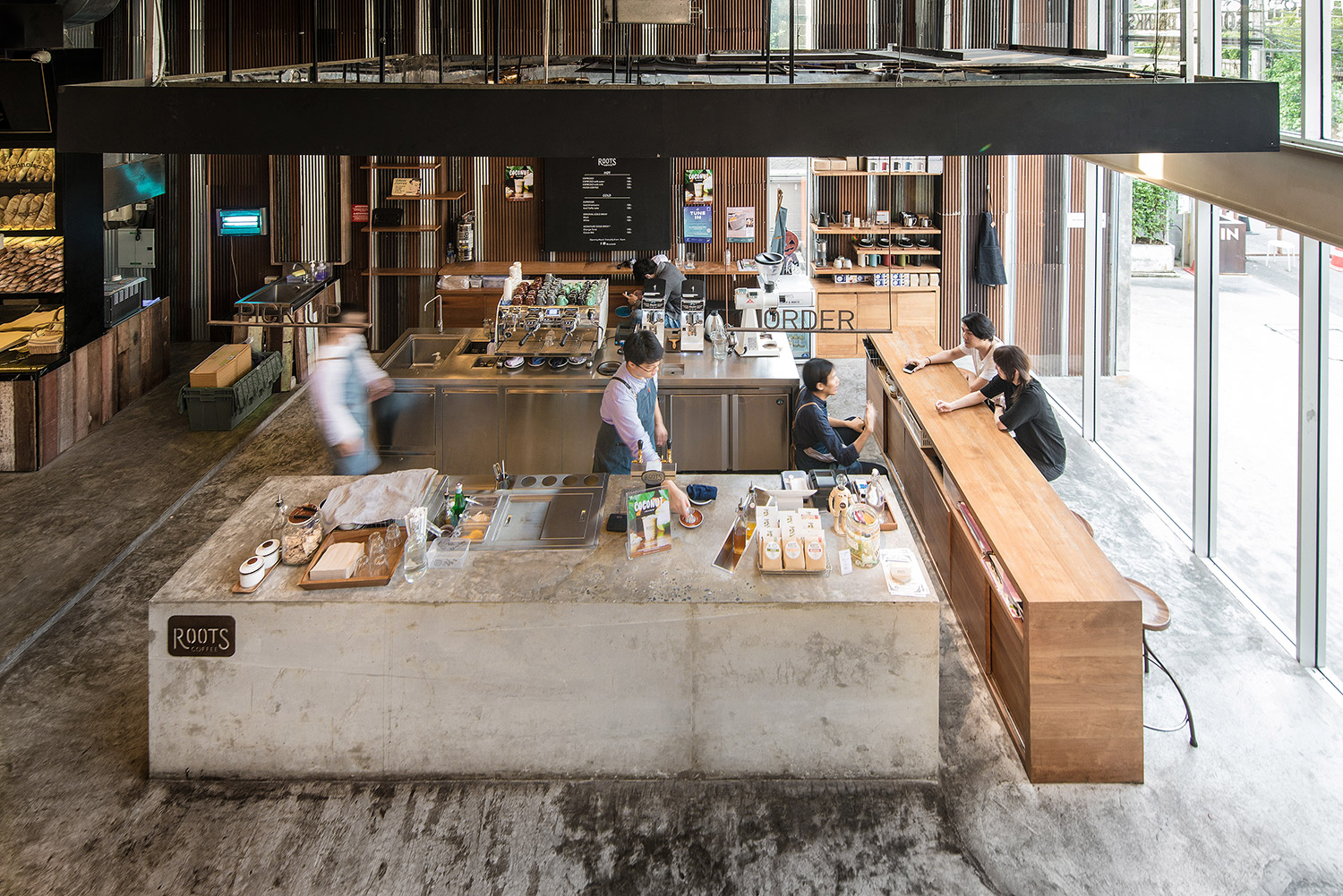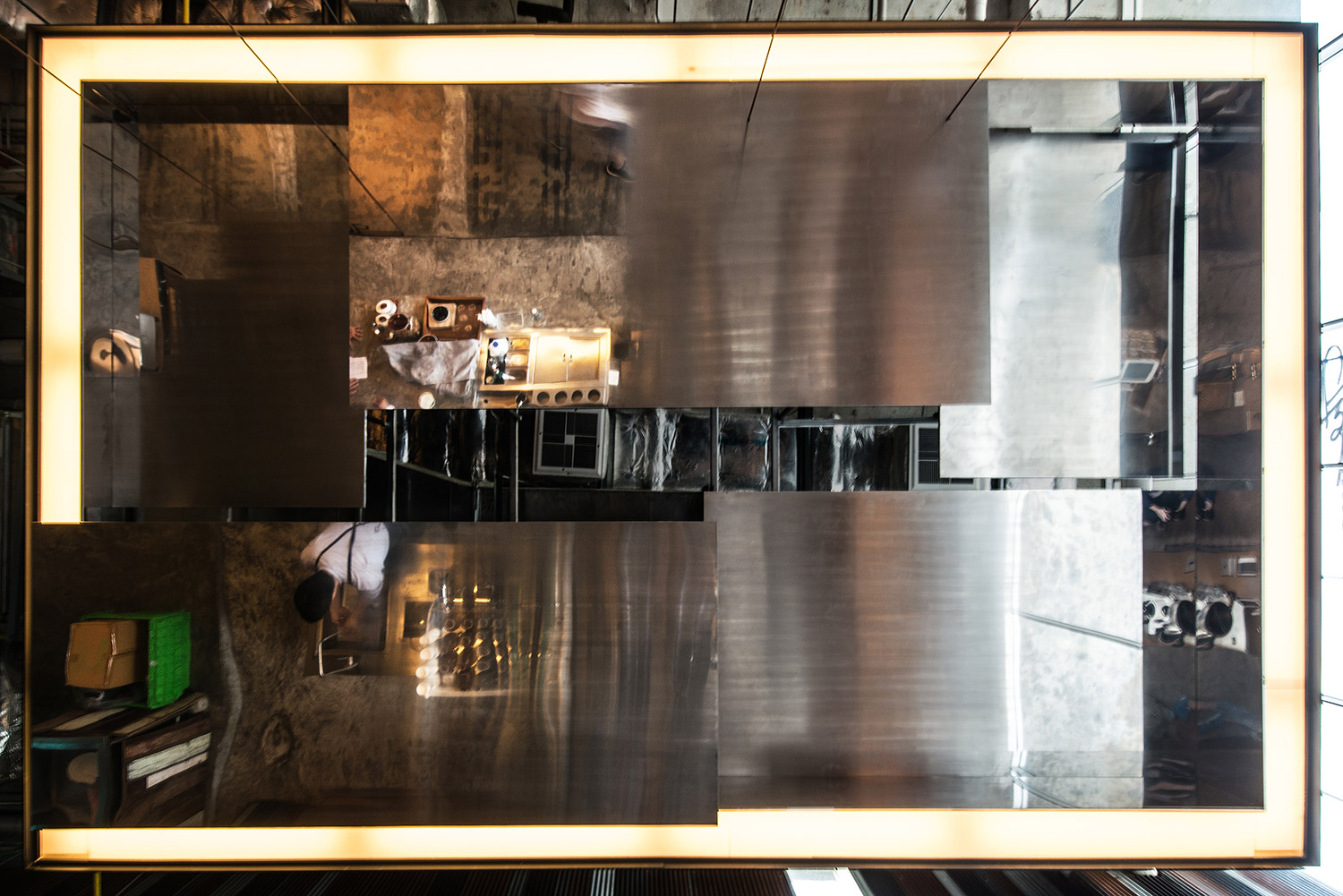 Location: Bangkok, Thailand
Type: Interior Design
Program: Coffee Shop
Client: Think Beyond Co.,Ltd.
Site Area: 33 sqm.
Built Area: 33 sqm.
Design: 2015
Completion: 2016
Construction Cost: 0.7M Baht
ROOTS began as a coffee roaster and a small weekend café with a special passion in selecting, roasting, and supply coffee beans for cafes and coffee enthusiast. As they expand to open their first full scale cafe at The COMMONS, the team at ROOTS Coffee Roaster wants to share with the customers the complete coffee experience, not only the taste of coffee, but also how each cup was meticulously brewed. The three counters: Cold Brew Bar, Slow/Interaction Bar and Espresso Bar, are designed to use different finishing material, in respond to serve each of their own unique functions.  The customer could occupy around every counter while sharing an intimate face-time observing baristas and be involved through the coffee making process. Moreover, stainless steel panels hanging from above acts like a mirror, reflecting the movements and gestures of the barista, allowing the customers to observe them from every angle.
In order to allow the customer to freely observed the coffee-making process, the bars are separated into stand alone short counter, which allows the customers to gather around. Each counter has its unique function. First, in the front, "Cold Bar" doubles as a cashier/order counter. As the newest addition to their list of coffee drinks, the barista can easily introduce this menu to queuing customer. Directly behind is the "Hot Bar" which serves freshly made espresso with all the equipments on displayed on the counter top. Lastly, the "Slow Bar" or the "Interaction Bar" is especially catered to the customers who want to take time to enjoy their slow processed drip coffee, while conversing with the attending barista or their friends.
To differentiate three counters each with a unique look and function, different finishing and material are selected to best suits each bar's usage; Polished concrete Cold Bar is easy for maintenance, stainless steel counter of heavily used Hot Bar, and the warm and calm wooden Slow/Interaction Bar.
The reflective panel hanging from the ceiling gives the customers the ability to observe the barista from a top view. Most of the stainless steel panels are brushed, with selected parts left reflective so the reflection could better focus on baristas' work process.  By doing so, not only could the customers interact observing the baristas' movement face-to-face, but also see the coffee making process from an unconventional viewpoint.
Stu/D/O Team:
Apichart Srirojanapinyo
Chanasit Cholasuek
Park Lertchanyakul
Satavee Kijsanayotin
Lighting Designer: InContrast Design Studio
Visualizer: Stu/D/O
Photography: Stu/D/O