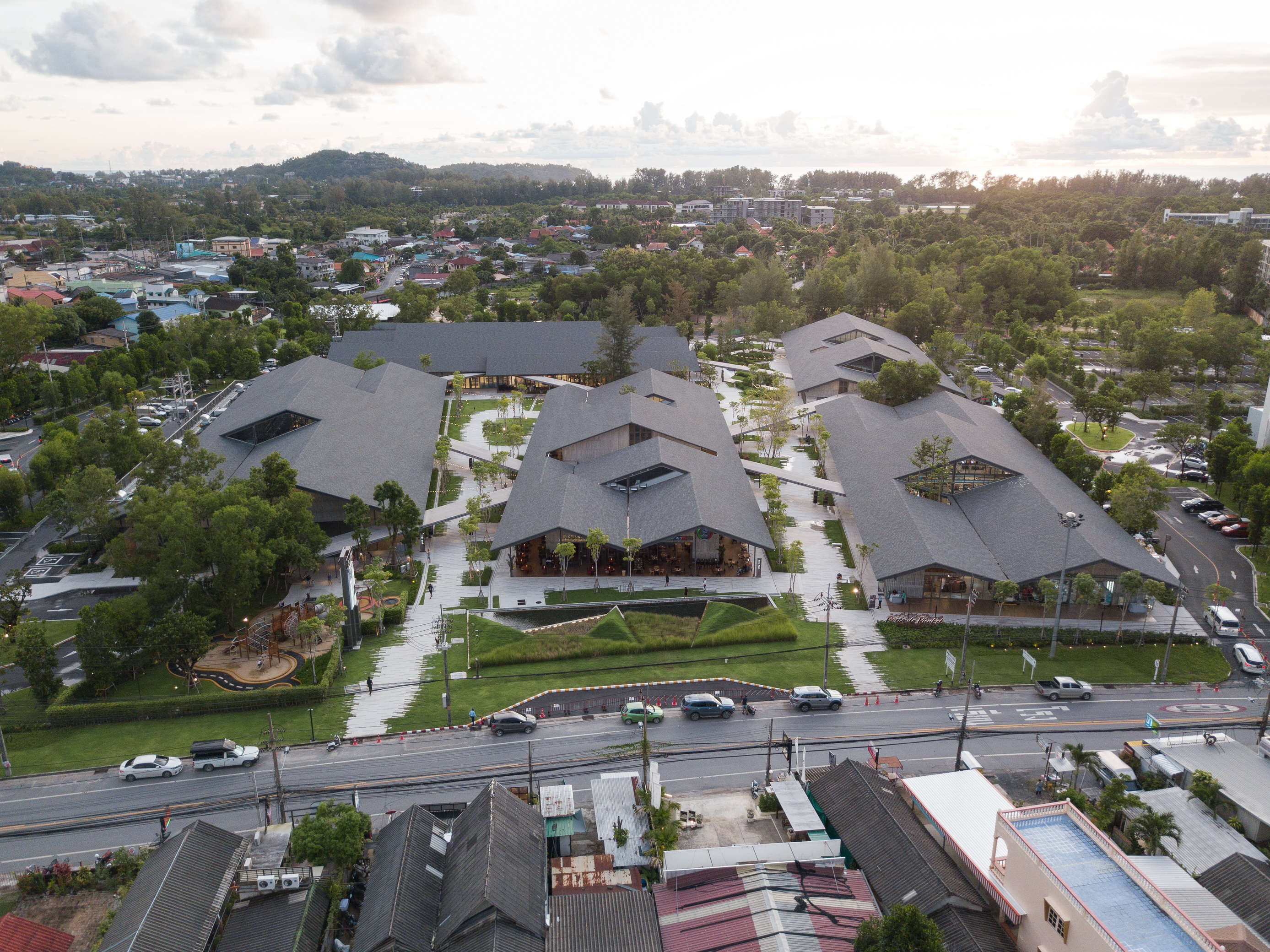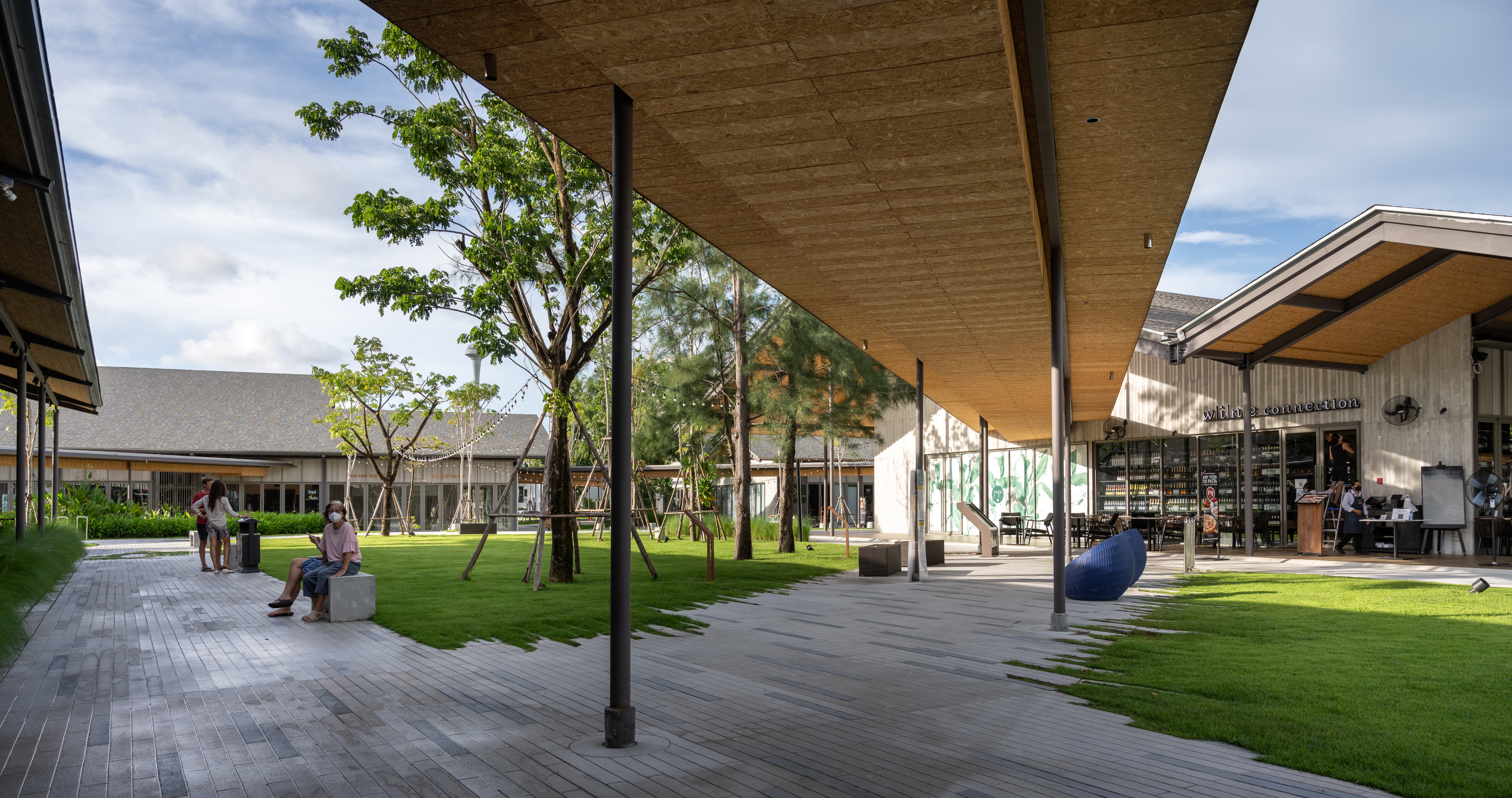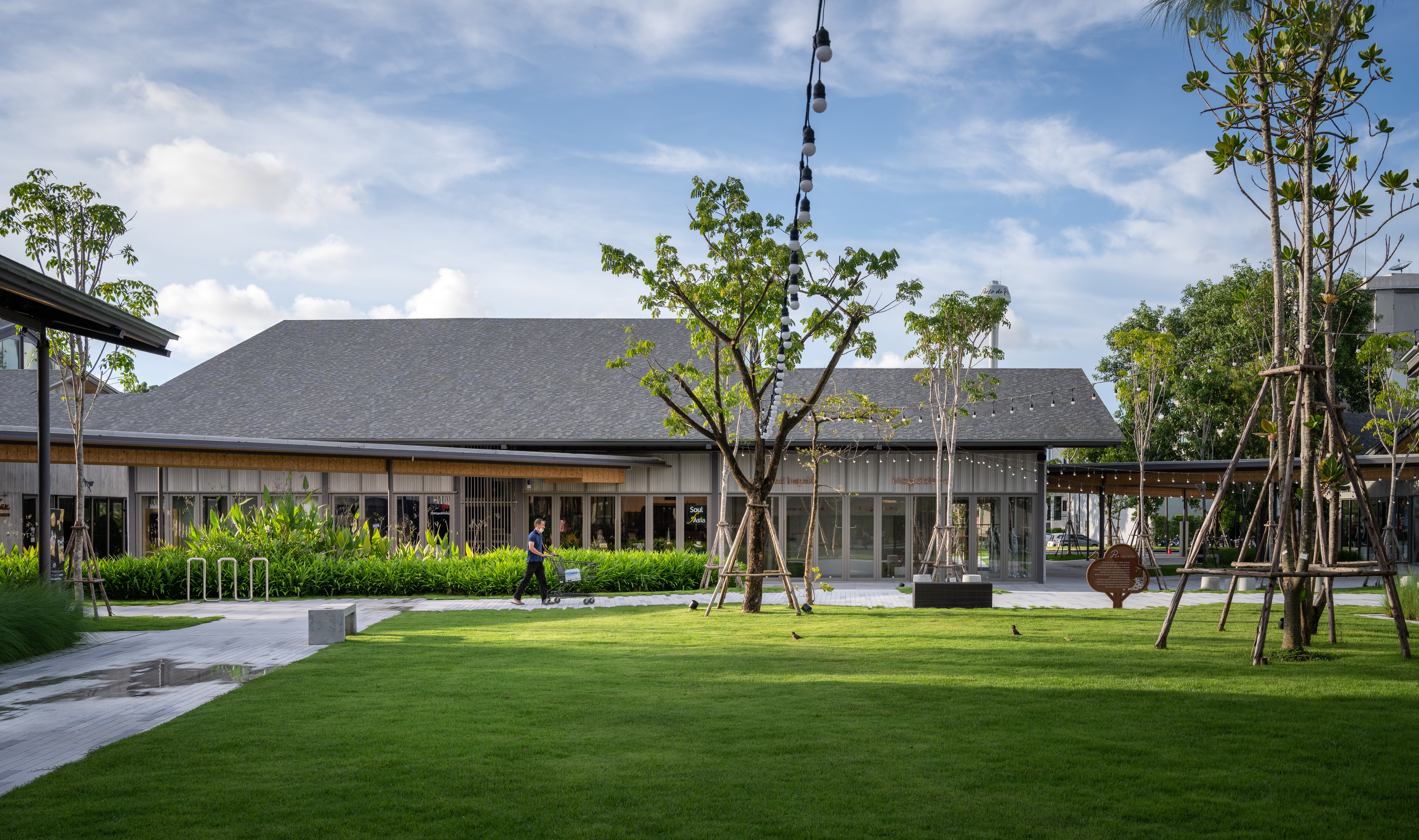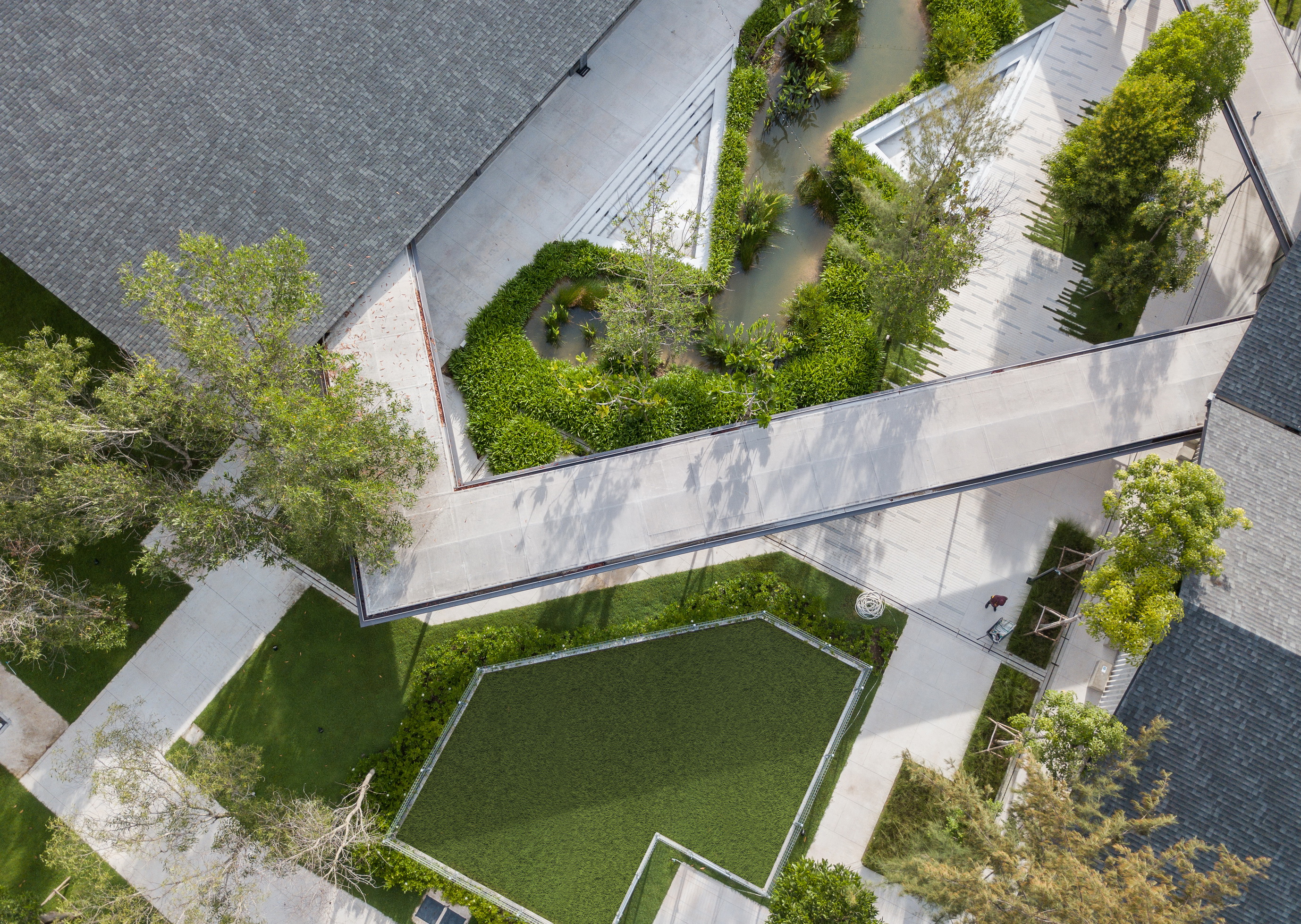 Location: Phuket, Thailand
Type: Architecture Design
Program: Commercial / Mixed Use Retail
Client: Central Department Store Co.,Ltd.
Site Area: 51,200 sqm.
Built Area: 12,900 sqm.
Design: 2016-7
Completion: 2020
Construction Cost: 80M baht
Porto de Phuket is a single-storey, open-air retail village located in Choeng Talay, a small district on the West of Phuket island. Composed of five distinct buildings with a built area of approximately 10,000 sq.m. and semi-outdoor spaces that stitch landscape and architecture throughout, the project seeks to provide a unique retail and lifestyle experience to the city of Phuket. The subtle expression of the architecture simultaneously merges with its surrounding environment while establishing a new urban presence and character for Choeng Talay Village.
In becoming a multi-functional gathering space, the design reinterprets natural formations of sand ripples or waves with the context of Sino-Portuguese culture to create an architecture that is unique to its site. The sand-ripple roof slopes at different angles to frame courtyards and terraces, engaging visitors with the surrounding landscape to forge new connections between the urban lifestyle and nature. Subtle expressions in proportion and elements within the colonnade and façade are derived from Phuket's Sino-Portuguese townhouses that lends itself to the historical and cultural significance of the port town.
The masterplan was designed with equal importance given to user circulation and accessibility, as well as in the preservation of existing trees and flora. Impact on the environment and efficiency in land utilization were main concerns regarding site planning: the resulting scheme incorporates user patterns and social interactions within the existing and built nature to relations between each building and their corresponding programs. Interweaving through the site, the canopied walkways link the five buildings together and encourage visitors to engage with landscape and nature in all weather conditions. Providing shade and shelter from occasionally harsh Phuket rain, the canopy also acts as a drop-off and leads circulation through the site. Columns supporting the canopy and semi-outdoor terraces are arranged to mimic and blend into the organic arrangement of the surrounding trees. The line between exterior and interior spaces disappear as architecture blends into nature, creating interplay between the two. The undulating roof extends over to shade the expansive outdoor terraces that offer a tertiary condition that offer visitors a connection to the outdoors, while voids are also incorporated into the roof to preserve existing trees and create internal courtyards and greenery within the buildings. While the 50,000 sqm. site area and open floor plan of the five expansive buildings connote a large-scale development, folds of the undulating roof form, green space pockets of varying landscape conditions and the design of the walkways and façade work together to counter-balance the immensity to provide a village-like space for the community to gather closer to nature in this retail experience.
Stu/D/O Team:
Apichart Srirojanapinyo
Chanasit Cholasuek
Panfan Laksanahut
Aurapim Phongsirivech
Thanut Sakdanaraseth
Landscape Architect: XSiTE Design Studio
Lighting Designer: in Contrast Design Studio
Structural Engineer: VSD Consultant
Mechanical Engineer: MITR Technical Consultant
Contractor: Powerline Engineering PCL. / Chamnankij Engineering
Photograph: XSiTE Design Studio / Rungkit Charoenwat