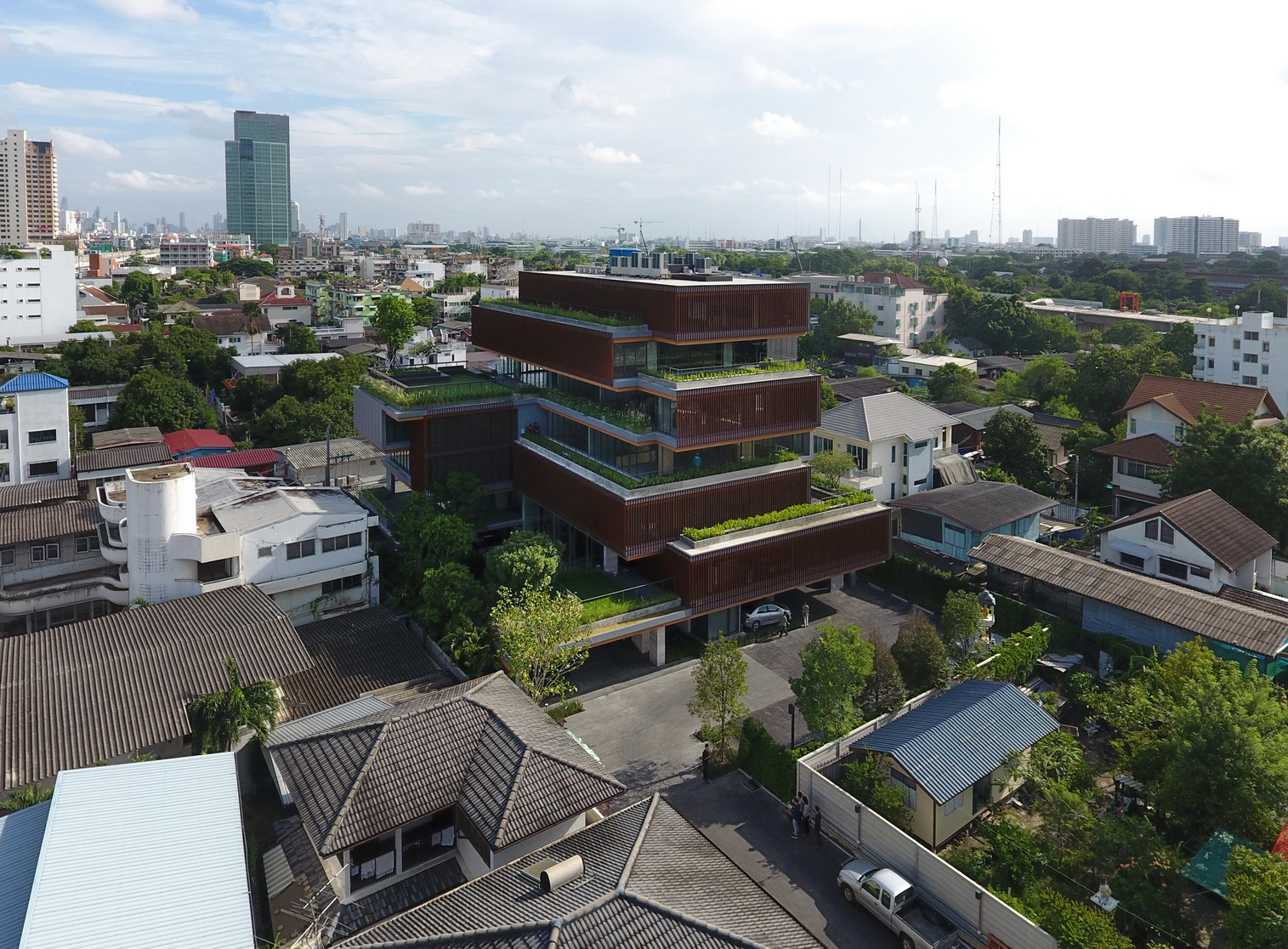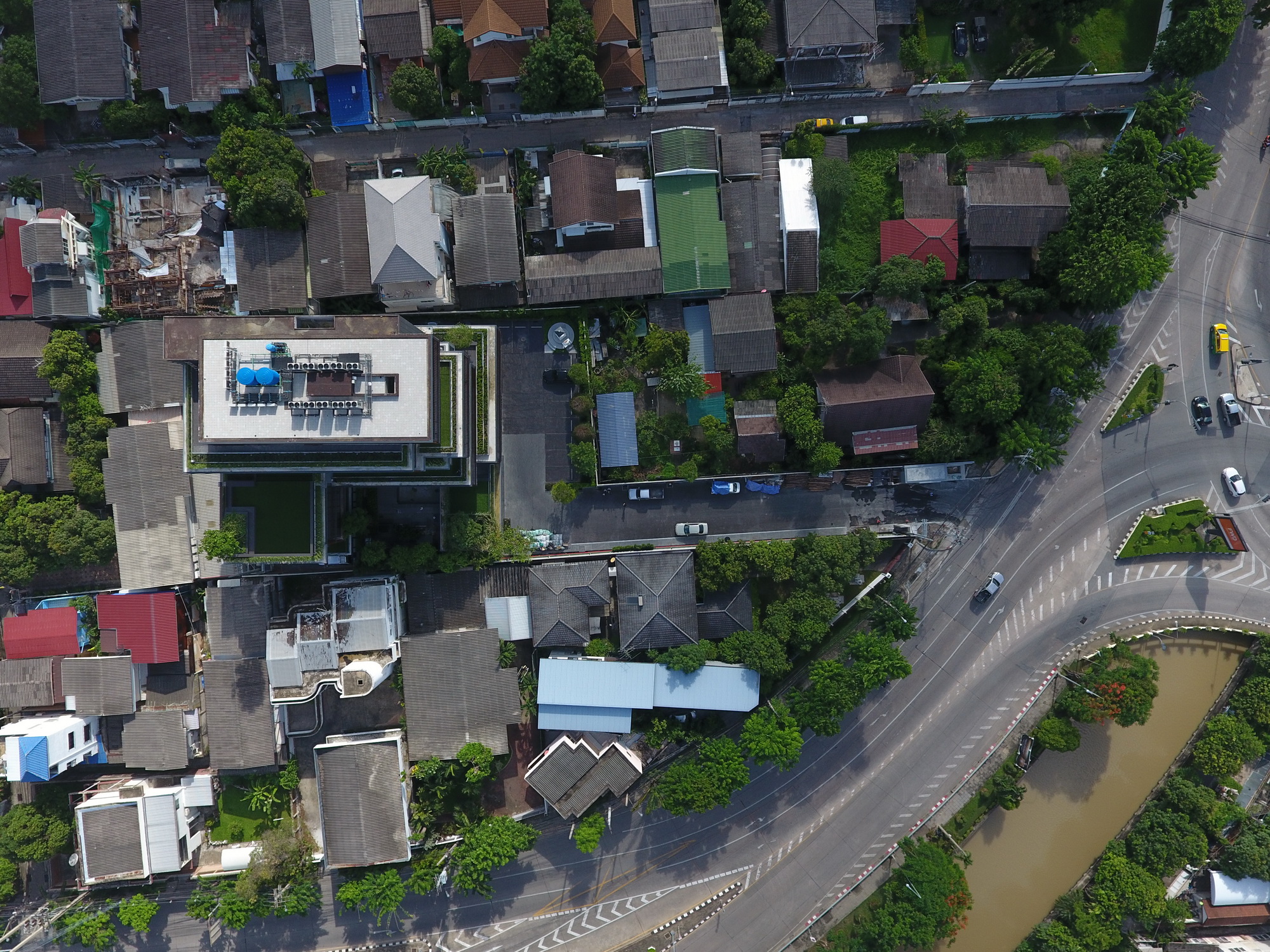 Location: Bangkok, Thailand
Type: Architecture and Interior Design
Program: Office Building
Client: Inter Crop Co.,Ltd.
Site Area: 2,450 sqm.
Built Area: 3,500 sqm.
Design: 2014-5
Completion: 2017
Construction Cost: N/A baht
Inter Crop Office is a seven-story office project located on Rama 6 in the small alley. The building plays around with its setback limitation by applying the concept of 'Rice terraces' as its key feature. The masses of each floor are in rectangle shape, stacking in the disorderly manner to mimic the rice field on the slope and reflect the agricultural business of the office.
More to come. 
Stu/D/O Team:
Apichart Srirojanapinyo
Chanasit Cholasuek
Supachart Boontang
Patompong Songpracha
Landscape Architect: Field Landscape Studio
Lighting Designer: Stu/D/O
Identity Designer:
Structural Engineer: Wasan Thongpoon
Mechanical Engineer: MEE Consultants
Consultants: Rising Group
Contractor: Chaiwat Construction
Visualizer: Stu/D/O, DOF
Photography: Stu/D/O