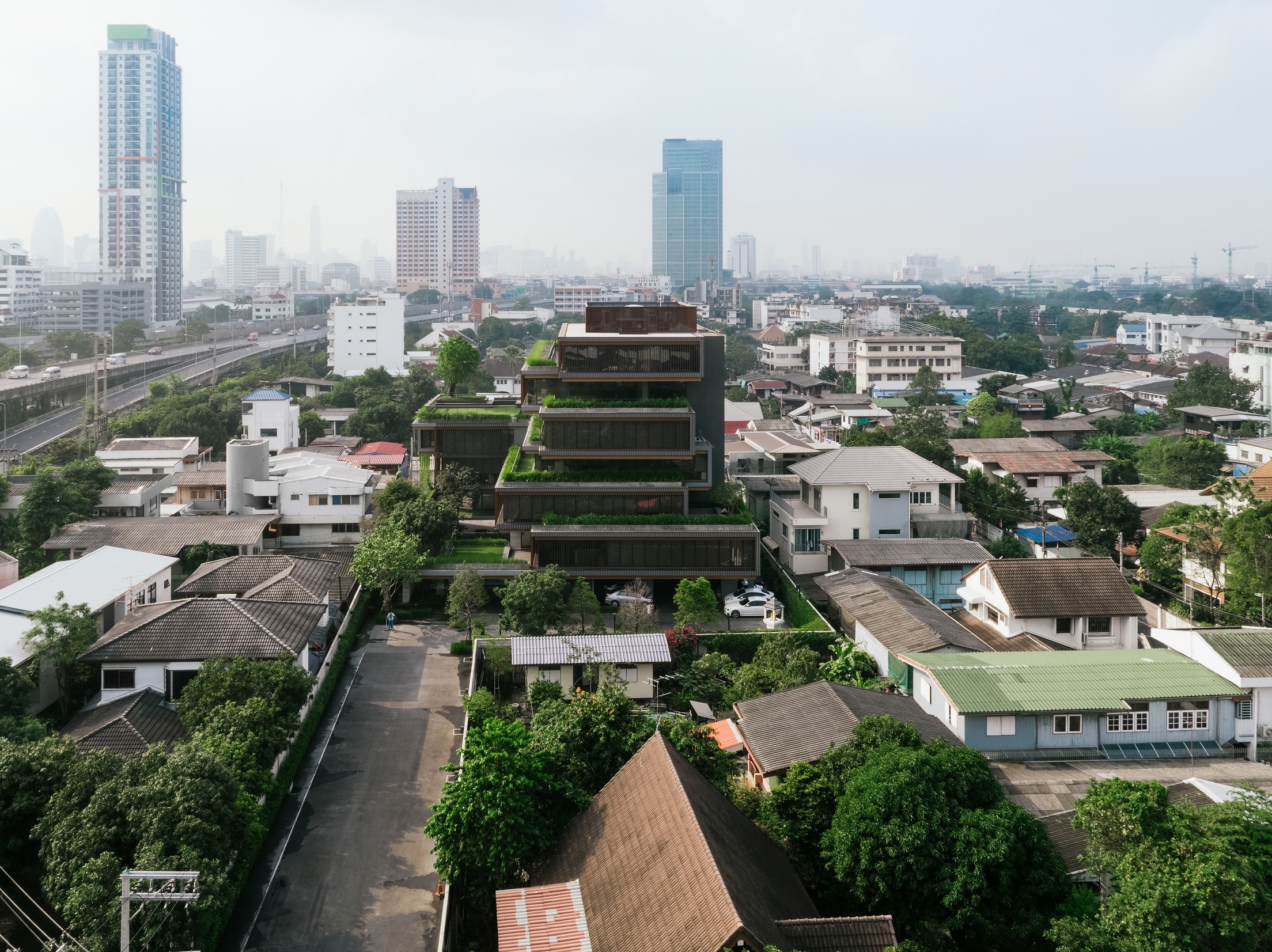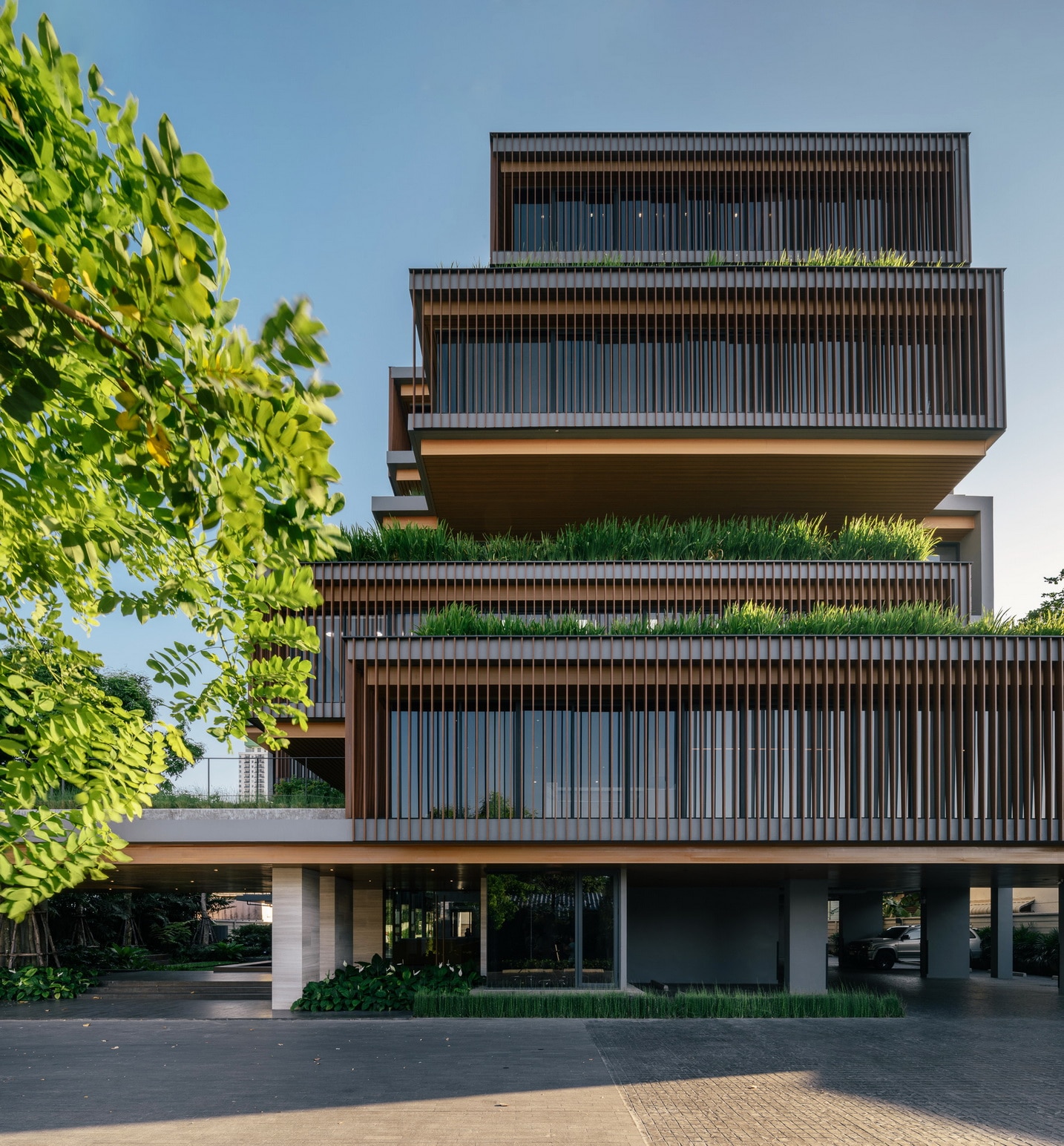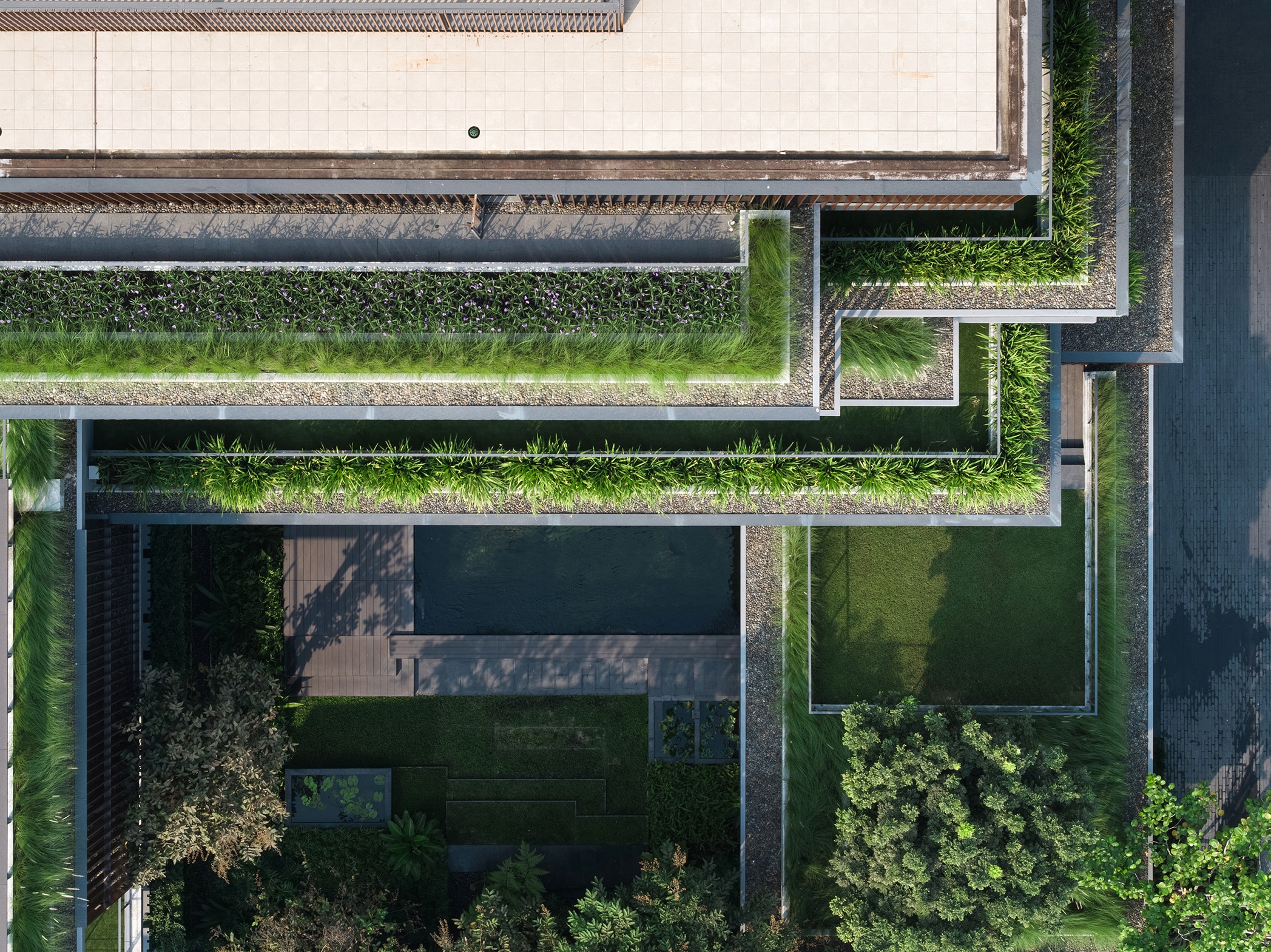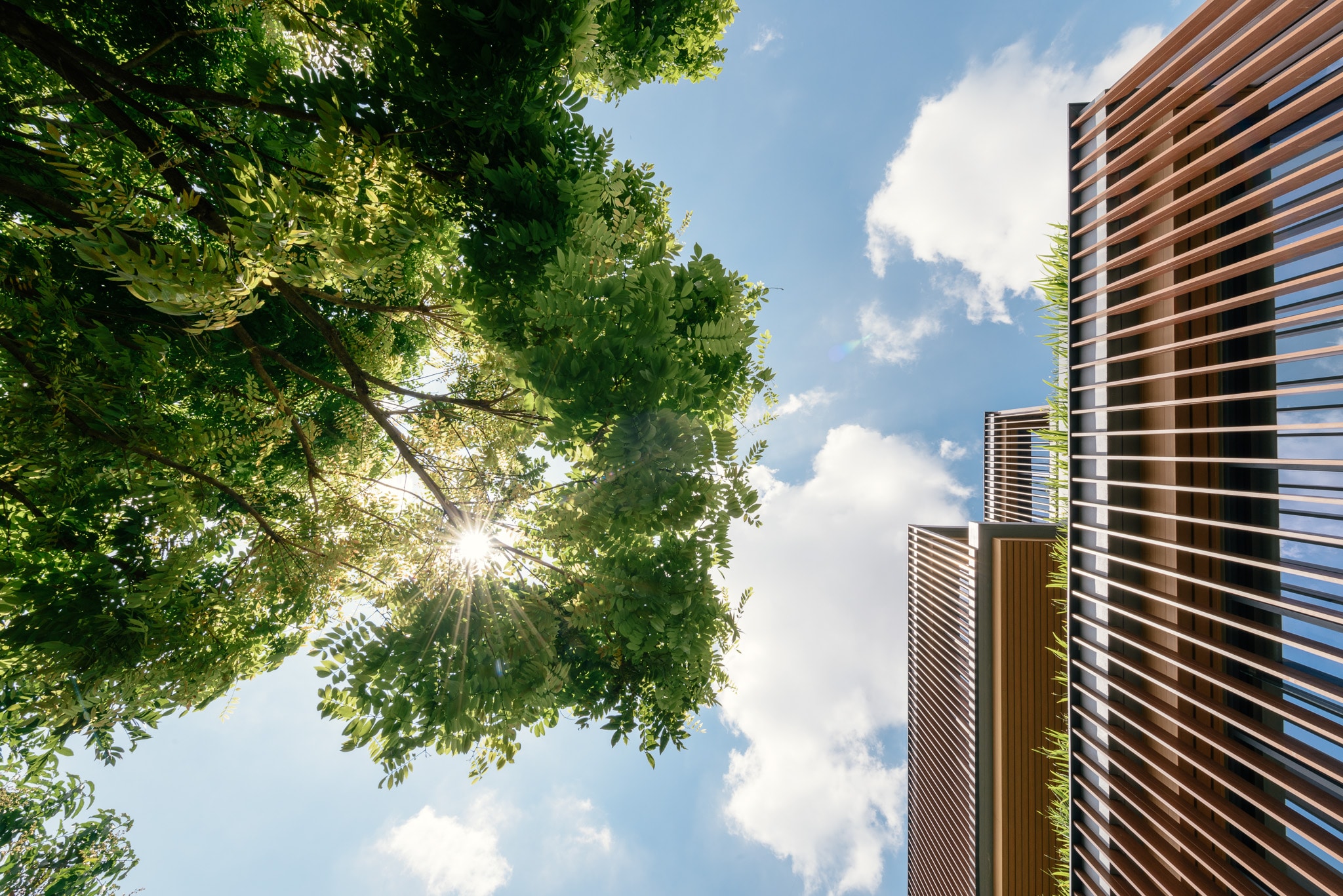 Location: Bangkok, Thailand
Type: Architecture and Interior Design
Program: Office Building
Client: Inter Crop Co.,Ltd.
Site Area: 2,450 sqm.
Built Area: 3,500 sqm.
Design: 2014-5
Completion: 2018
Construction Cost: N/A baht
InterCrop Office is a seven-story office building located on Rama 6 within a land plot accessible by a narrow entryway. As the building laws requires the building to be set back from the boundary substantially, the concept of "Rice terraces" was developed to become the key design feature of the building in the stacking of masses descending in order. Not only does this provided a clear design direction for the building, it is also consistent with the agricultural business of Inter Crop.
While the layouts and zonings of interior are in accordance to the functions, there are details that encompass the natural environment such as openings that are in relation to the direction of the sun and wind. Services are located in the west, of which the majority of the façade is solid with little openings to protect the interior from the heat of the sun. The ground floor lobby features a double-height ceiling with generous glass facade to bring as much morning sun light into the hall as much as possible. The main staircase can be seen as a piece of architectural artwork that is entirely visible from the first to the sixth floor, crisscrossing between floors with playful landings and stairs. The second to sixth floors are office area for Inter Crop employees while the seventh floor is the executive floor. The balconies of every floor has landscape design that stems from the 'Rice Terrace' concept where selected small shrubs and evergreen trees are grown to enhance the vibrancy of the building furthermore.
The use of natural materials such as wood, natural stone, and other materials in earth tones such for both interior and exterior provided a warm atmosphere for the building as a whole. The patterns of the wooden slats mounted outside the building is calibrated in relation to the orbit of the sun. This helps to filter sunlight which reduces the heat load on the building while at the same time acts as unique Facade Pattern for the project as well.
Stu/D/O Team:
Apichart Srirojanapinyo
Chanasit Cholasuek
Supachart Boontang
Patompong Songpracha
Landscape Architect: Field Landscape Studio
Lighting Designer: Stu/D/O
Identity Designer:
Structural Engineer: Wasan Thongpoon
Mechanical Engineer: MEE Consultants
Consultants: Rising Group
Contractor: Chaiwat Construction
Visualizer: Stu/D/O, DOF
Photography: Stu/D/O