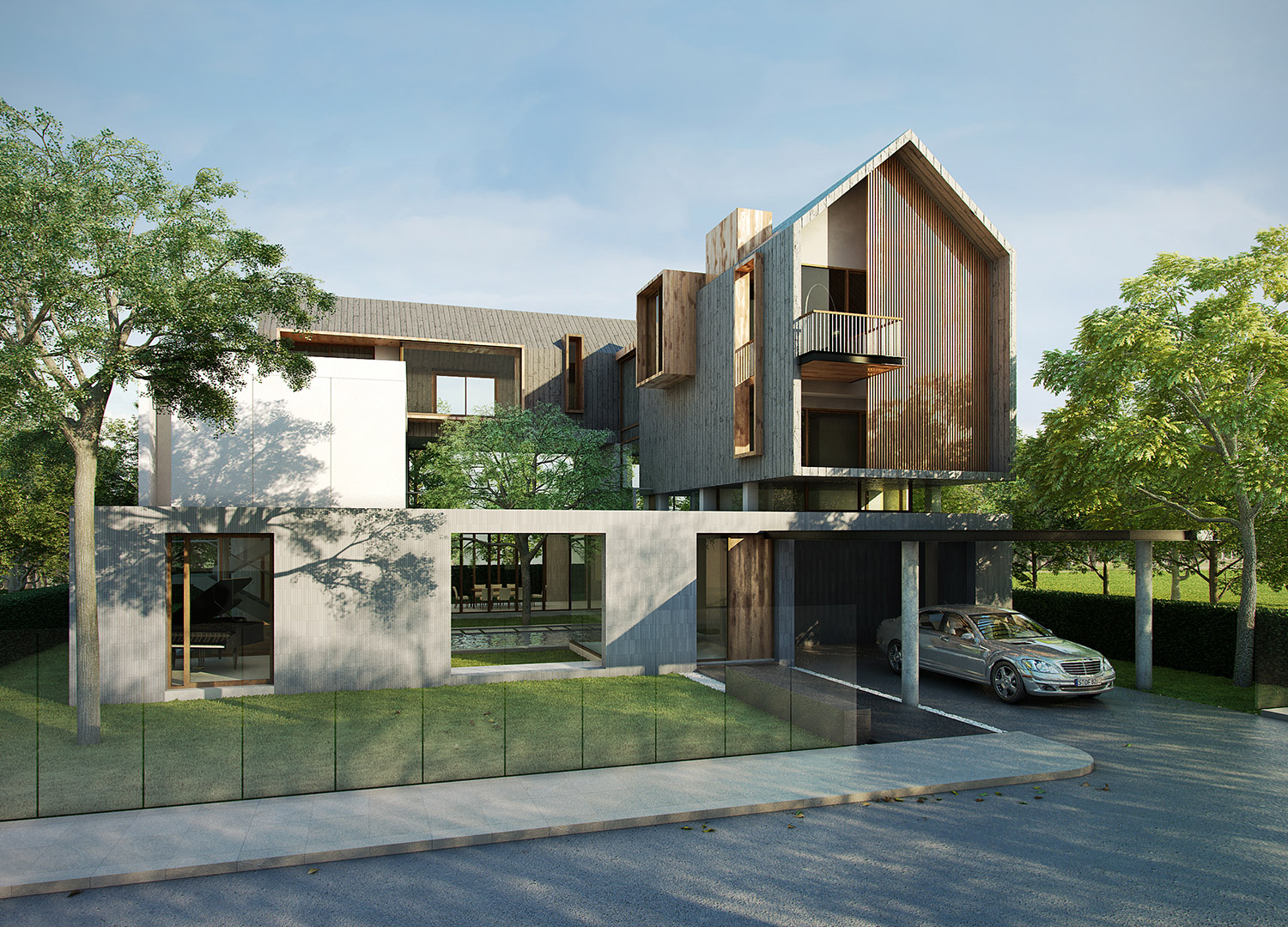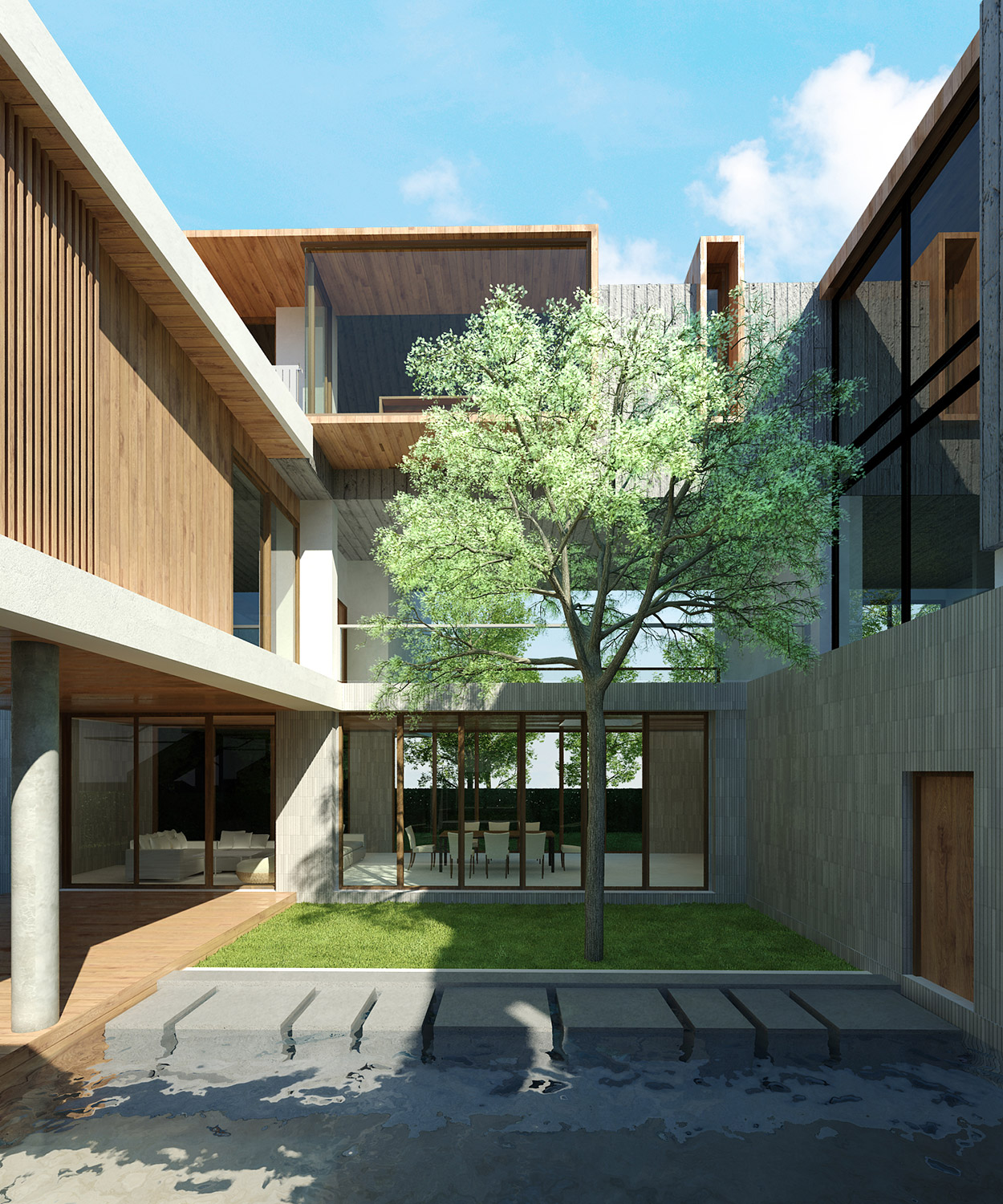 Location: Bangkok, Thailand
Type: Architecture
Program: Residential
Client: Undisclosed
Site Area: 780 sqm.
Built Area: 950 sqm.
Design: 2011
S101 is a private residential project located in a metropolitan area, where the limitation of natural environment, space and privacy prompted the decision to design a house using the courtyard typology. The design intent is to enhance natural ventilation and daylight by subtracting building mass in different orientations while creating a central courtyard space to provide view and privacy for the residents. Furthermore, the various functions of transitional spaces were introduced between building masses in order to create a more intimate interaction between man and nature.
The house is stacked into three story, where the main living area is positioned on the ground floor, opening up to the courtyard.  On the upper floors, the six bedrooms are all arranged to face the main courtyard. In creating a living space that feels both modern and homelike for the owners, the main architectural aesthetic is derived from the integration between modern and traditional housing design languages. This result in the architectural form of the Gable Box House.  In addition, the various typologies of the wooden boxes were integrated in different spaces. These architectural elements perform various functions in association to its location in the home, such as a daybed in the bedroom or a working desk in the library.  These wooden boxes were also designed to protect the interior space from direct solar radiation and through its materiality, gives a tropical and local characteristic. 
The ideology behind the design is to maximize the connection between functional spaces with nature, while fulfilling the client's wish for protection against uninvited onlooker and to live in a home that feels cozy and comfortable. 
Stu/D/O Team:
Apichart Srirojanapinyo
Chanasit Cholasuek
Visualizer: Stu/D/O, DOF