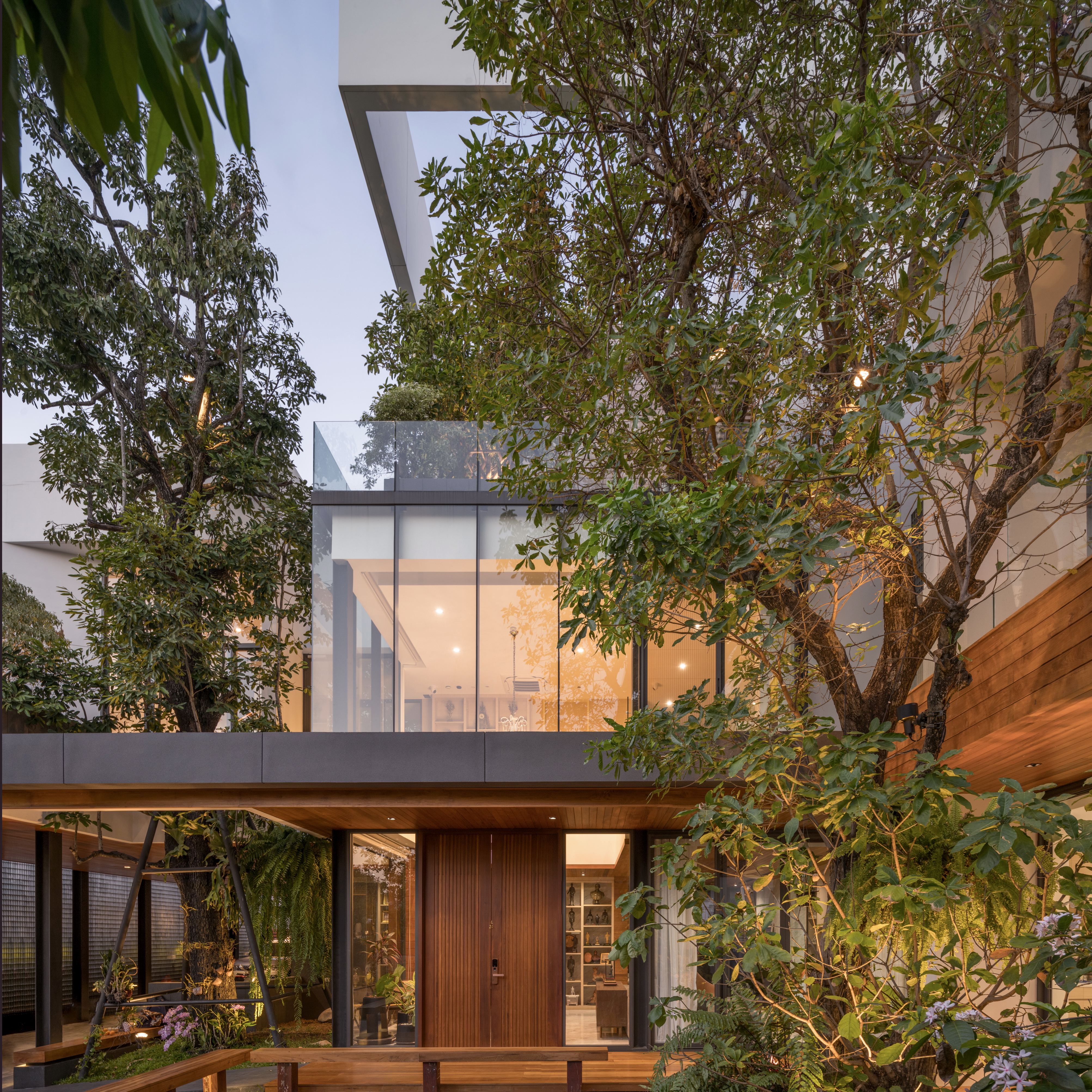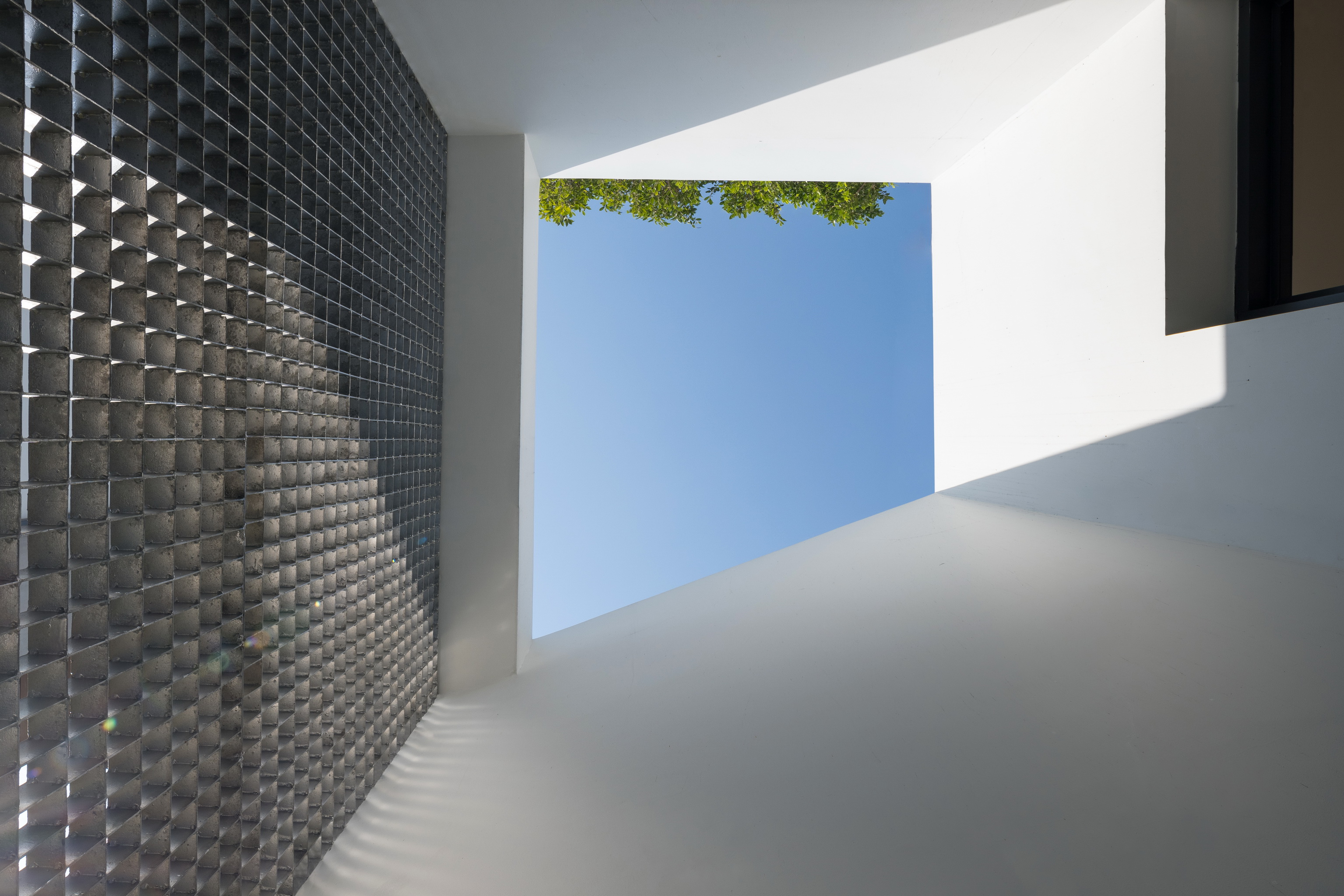 Location: Bangkok, Thailand
Type: Architecture Design
Program: Residential (4-Storey House)
Client: Private
Site Area: 612 sqm.
Built Area: 850 sqm.
Design: 2018-9
Completion: 2021
Construction Cost: 28M baht
A multi-generational family home situated on a compact suburban site, cube3 House brings three distinct groups of users together in a massing configuration that encourage interaction between the family members and connection to the existing greenery outdoors.
Integrating principles of Chinese-Thai beliefs, i.e. Feng Shui, planning and specific locations for each program within the quarters was determined with consideration to site context and modern design fundaments. The three distinct groups of users and their shared living areas surround a large central courtyard, with additional stepping gardens allocated to each quarter, with openings that allow for cross-ventilation. Because Feng Shui determine auspicious settings by referencing local features such as bodies of water and terrain, integrating such beliefs with natural ventilation allowed us to create a project with comfortable living conditions. Working with the landscape architect, the large central garden and tiered courtyards is integrated with Feng Shui principles to complete a residence that is tied together with greenery.
Existing trees provide shading and lush outdoor conditions for family gatherings, while also giving the whole site privacy from surrounding homes that are in close proximity to the residence. As the site is the client's original home, all existing trees on site are very much well-maintained and cared for by the homeowners. Thus, the trees were left untouched and utilized as much as possible in providing shade and privacy between the three quarters. Replanted on the stepping terraces allocated throughout the three quarters, these trees within the courts connect each 'home' together while subtly separating each mass into distinct homes of their own. Material distinction gives discrete boundaries to each quarter, while the material flow gives coherence to the entire configuration. Metal grating is used to provide a certain level of opacity, and therefore privacy between each program, separating certain quarters from one another in certain areas, for example between the service quarter and main dining area. In other spaces, this particular material of metal grating is used to tie the project together: utilized as the back wall for the shared parking area, to then flow into the inner kitchen courtyard and so forth. Additional architectural details include the corners of each 'cube' that tapers and folds inwards, as if a certain plane of each quarter is looking inwards, at each other and towards the central garden.
Stu/D/O Team:
Apichart Srirojanapinyo
Chanasit Cholasuek
Thanipath Thanawuttimanas
Nutthapat Thanapoonyanan
Landscape Architect: Field Landscape Studio
Interior Architect: Stonehenge Inter PCL.
Structural Engineer: Ittipol Konjaisue
Mechanical Engineer: MEE Consultants
Contractor: Sakulchol Construction
Photograph: Beersingnoi