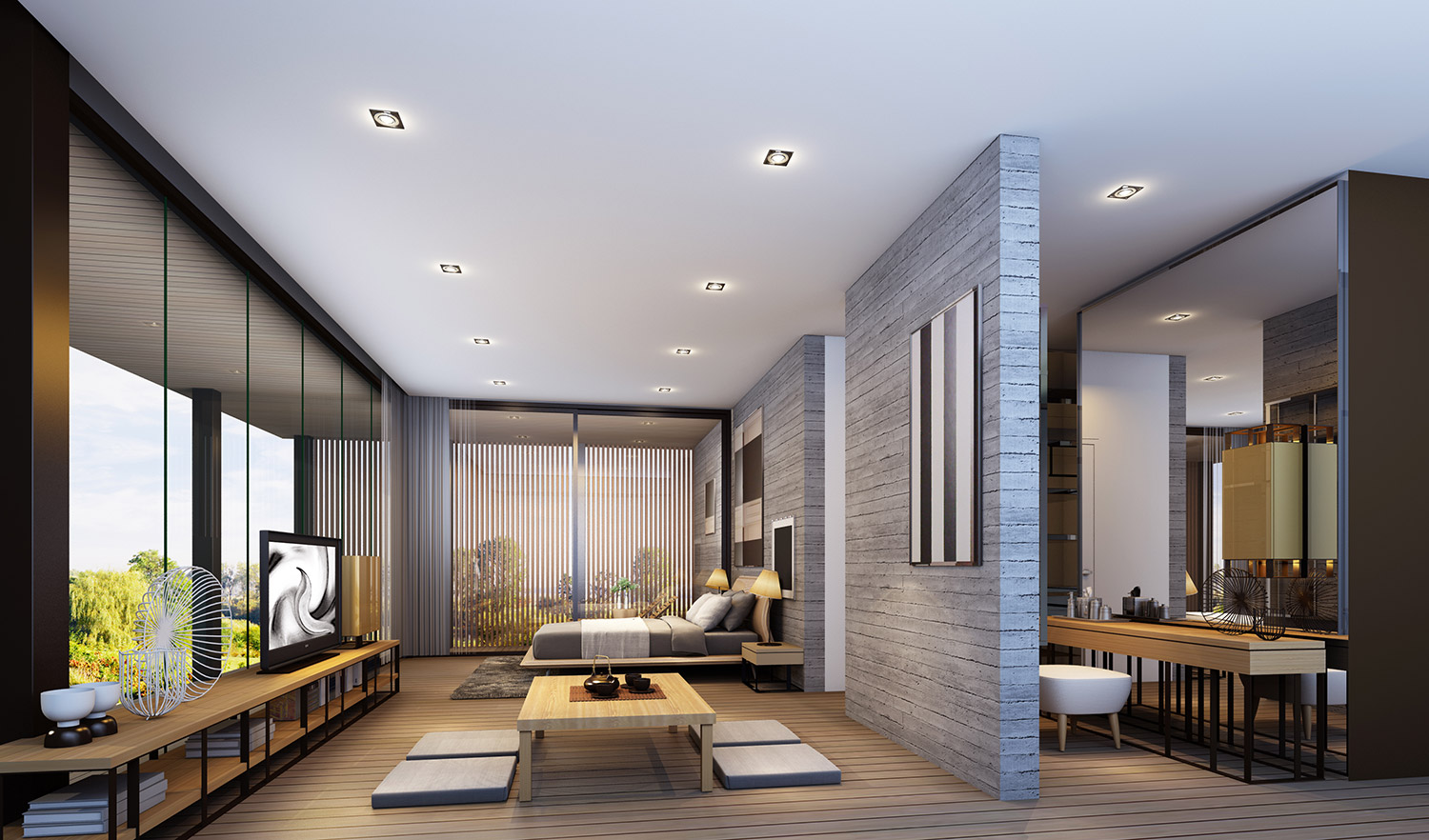 Location: Bangkok, Thailand
Type: Architecture and Interior Design
Program: Residential (3-Storey House)
Client: Undisclosed
Site Area: 6,990 sqm.
Built Area: 4,200 sqm.
Design: 2012-2015
Completion: On Construction
The compound house of three families is sited beside the canal of the Ratchapruek section of Bangkok. The project was designed as a steel skeleton structure that houses and frames several complex functions and spaces together in five pavilions, where two at the back are for sons' expanded families. Three main pavilions; one for entry and living spaces, one residence, and one guest house, appear to push upward from the parking and service functions below. Two sheets of water; swimming pool above and reflecting pond below, create a floating expression of the pavilions.
Views from within the living spaces are framed by the swimming pool, which is bracketed by two wings of the buildings that run perpendicular to the skylight strips. In the base of the swimming pool, strips of glass lenses bring dappled light to the white plaster walls and granite floor of the lobby entrance below.
To enhance the expansive nature of the villas, sleek steel columns are positioned every 2.5 meters around the perimeter, allowing the space inside to be completely column-less, as the colonnade gives the appearance of being vertical louvers rather than solid structure.
Stu/D/O Team:
Apichart Srirojanapinyo
Chanasit Cholasuek
Thanipath Thanawuttimanas
Landscape Architect: Field Landscape Studio
Visualizer: Stu/D/O
Photography: Stu/D/O