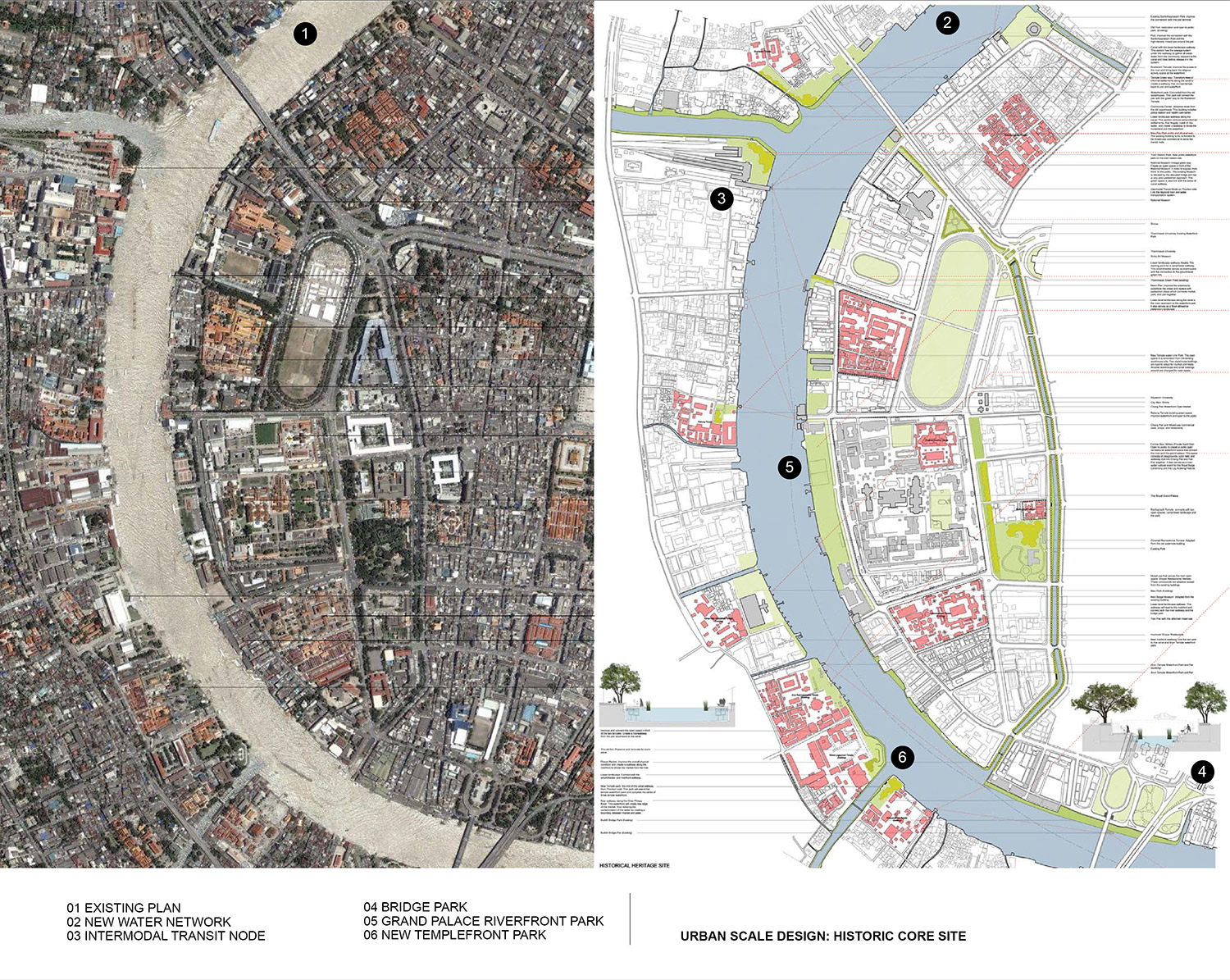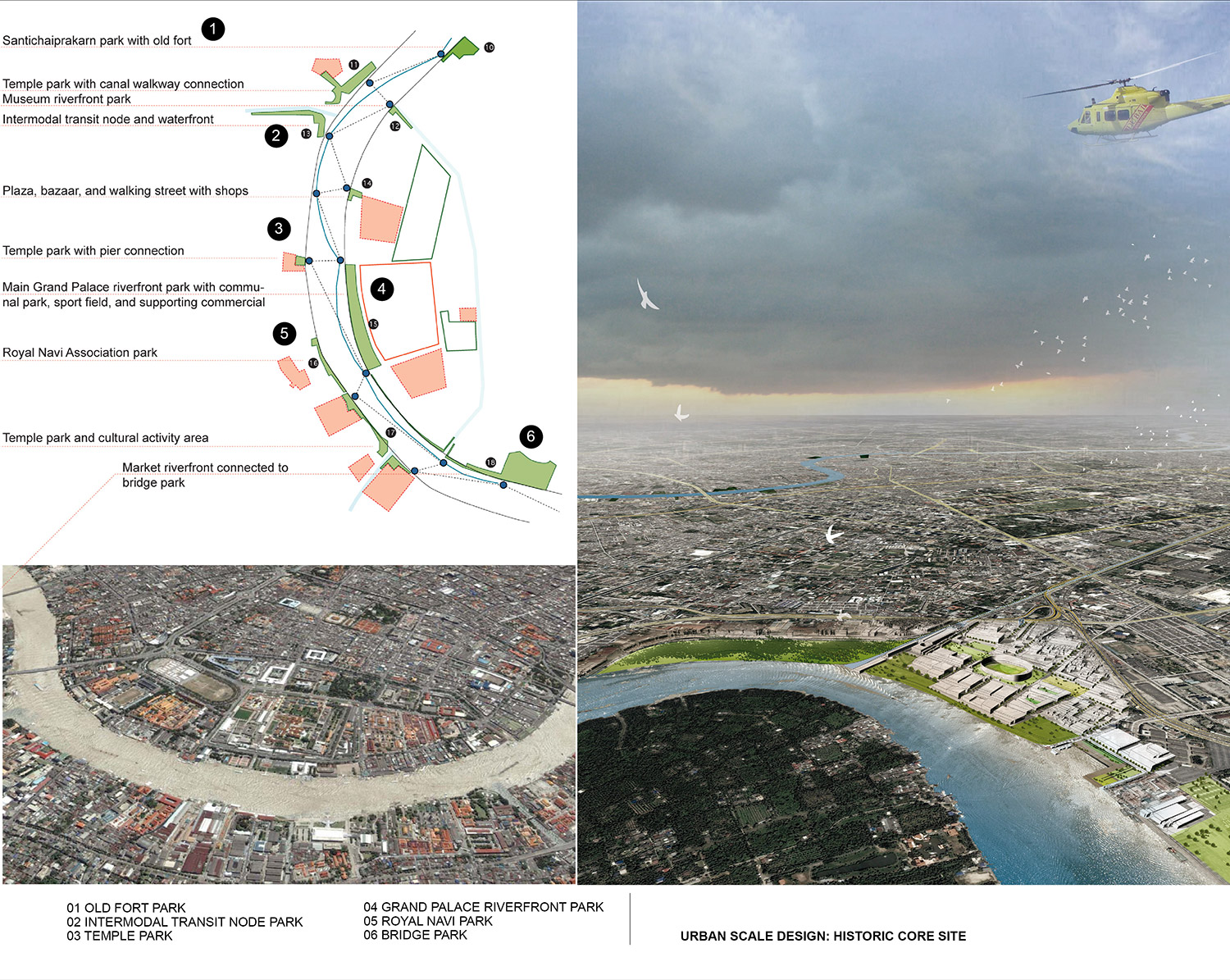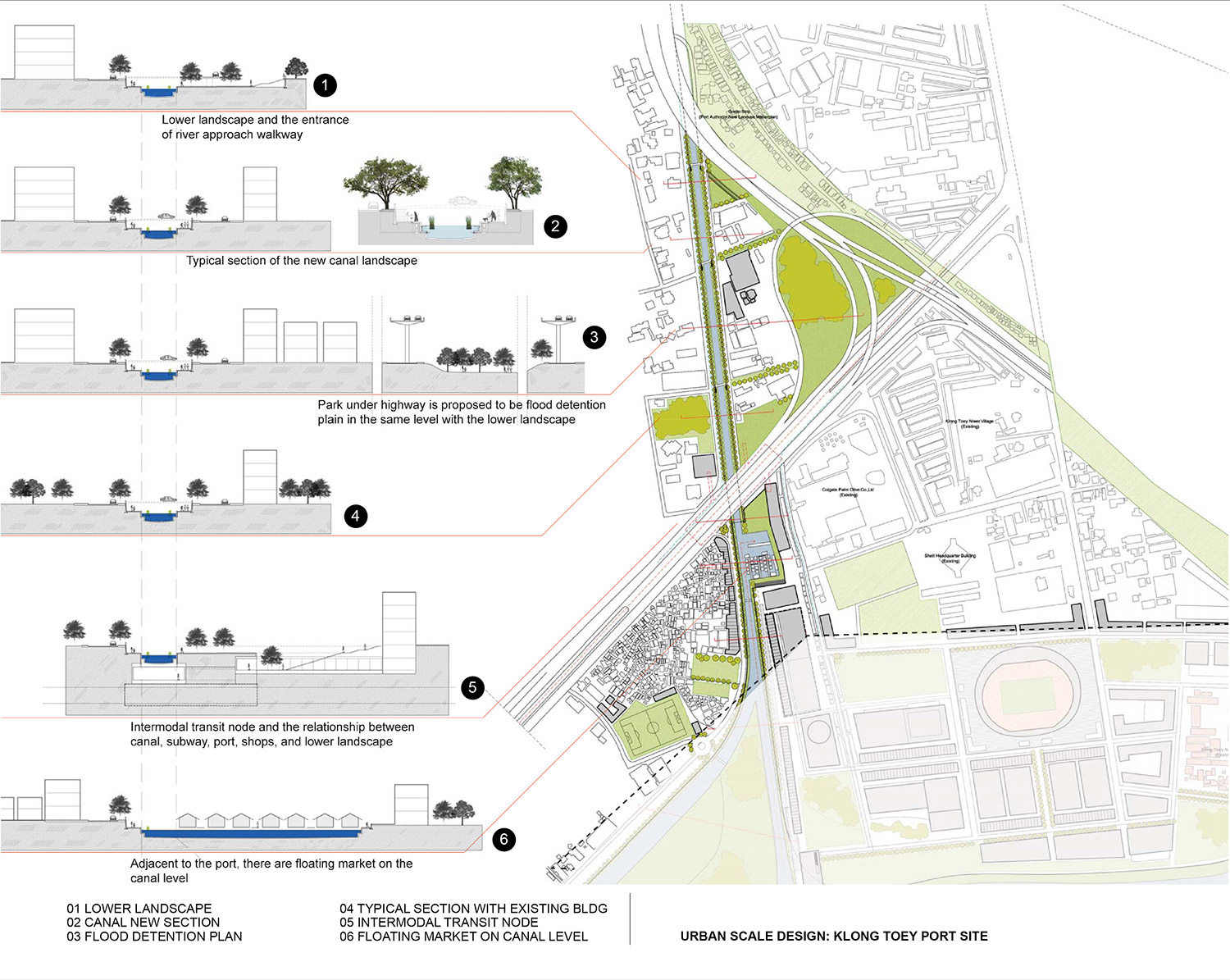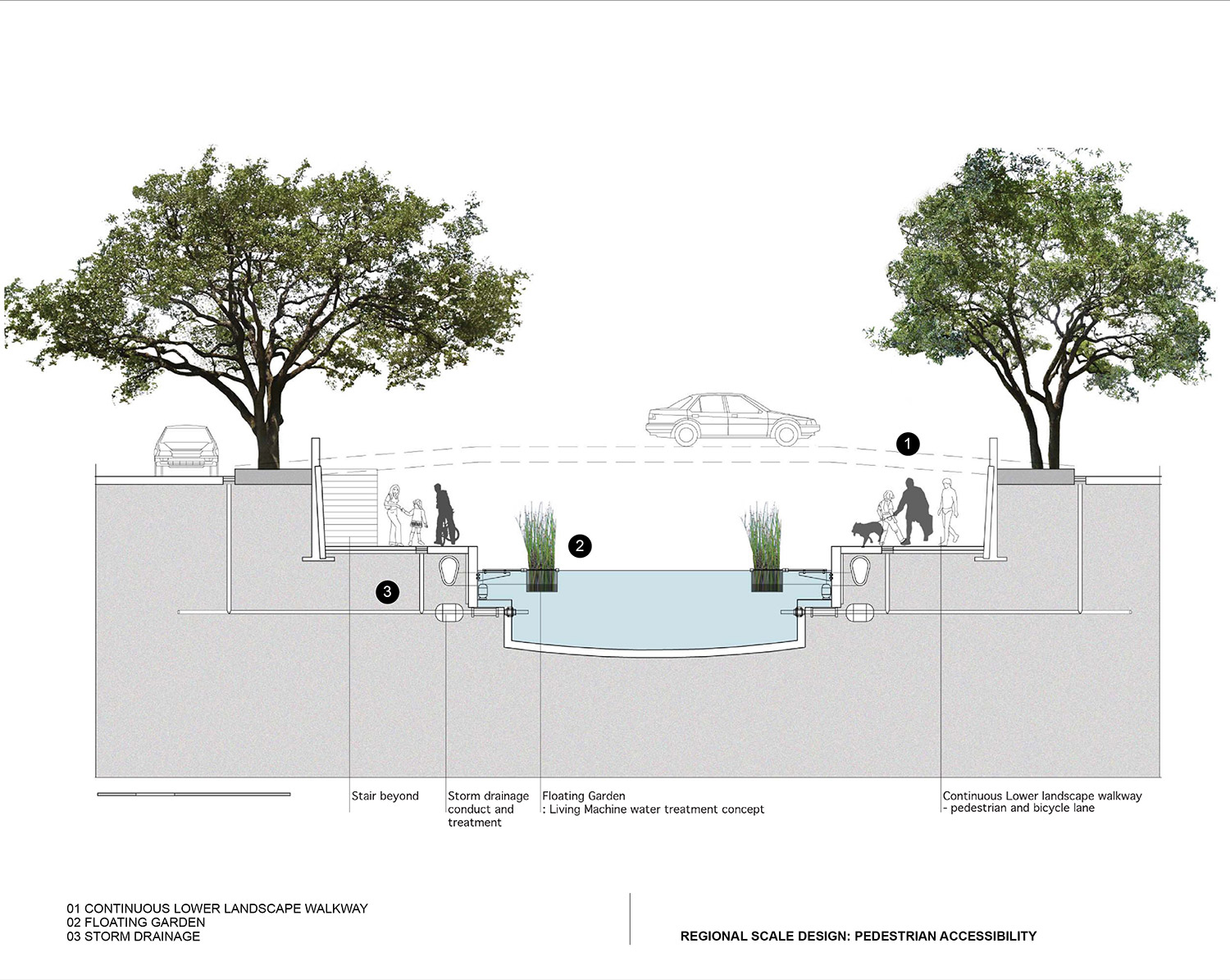 Location: Bangkok, Thailand
Type: Urban Planning and Urban Design
Program: Ferry system, piers, landscapes and waterfront spaces.
Client: Project Study
Site Area: N/A sqm.
Built Area: 140,000 sqm.
Design: 2009-2010
Physically and historically, Bangkok has been shaped by its relationship to the Chao Phraya River and its waterfront. With the advent of industrialization, the focus shifted to the establishment and consolidation of manmade infrastructures such as roads and highways, leaving the waterfronts as large areas of underused land, deteriorated ports, warehouses, and informal settlements. The diminishing public exposure and access to the Chao Phraya River means it is quickly losing its historic role as a valuable asset and resource for the capital. This project proposes the establishment of a green network along the Chao Phraya River by opening up and developing selected underused areas, and connecting them with the new systematic water transportation.
Open to the Public! presents a series of open space networks that offer new public areas to the city by (i) improving the river accessibility to reconnect it with the city, (ii) opening up and creating a new network of public recreational waterfronts that also addresses the existing flooding problem, and (iii) activating the use and access of the hidden Bangkrachao peninsula, a 14.4-million-square-meter jungle located just two kilometers from the Bangkok CBD. As the ports and industrial zone are gradually being moved to new locations, this proposal aims to explore the plausibility of reconnecting this large preservation area back to Bangkok.
This proposal involves a comprehensive range of projects at different scales. At the regional scale, it proposes the readjustment of the water transportation system by creating a completed network of ferry terminals to accommodate the extended express boat routes. The water network will not only connect the streets on both riversides, but also link the open recreational network that consists of the activity space and high-density multi-use transit node. Moreover, this new water network will also be connected to the existing inland public transportation, thus highlighting the major transit nodes as communal destinations.
At the urban scale, a series of open recreational spaces is created through the redevelopment of unused or underused areas along the river. These urban scale developments vary from site to site according to their characteristics and surroundings. On the site scale, the proposal redesigns the canal section which offers not only the continuous pedestrian access to the river but also the flood detention and water treatment system. This canal section, in turn, forms pedestrian walkway network following the existing canals from the inner city to the riverfront. Two high priority zones, the Klong Toey Port and historic core site, have been studied for the possibility of detailed implementation. Many urban design issues have been incorporated at the small scale, such as the management of infrastructure landscape in the city, the redevelopment strategy for informal settlements, the section of intermodal transit nodes between subway stations and ferry piers, and the balance between the cultural spaces and historic buildings.
Stu/D/O Team:
Apichart Srirojanapinyo
Visualizer: Stu/D/O