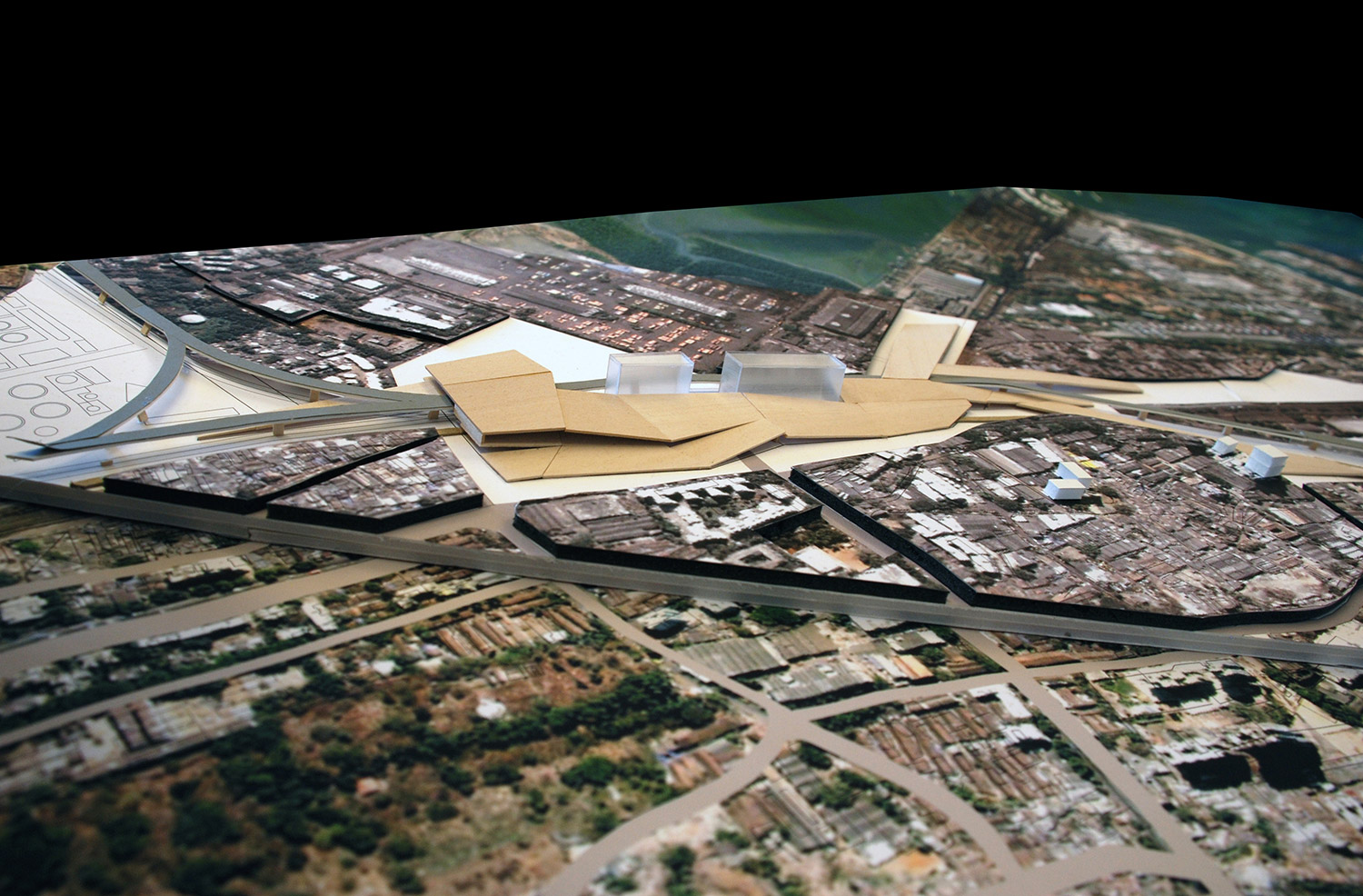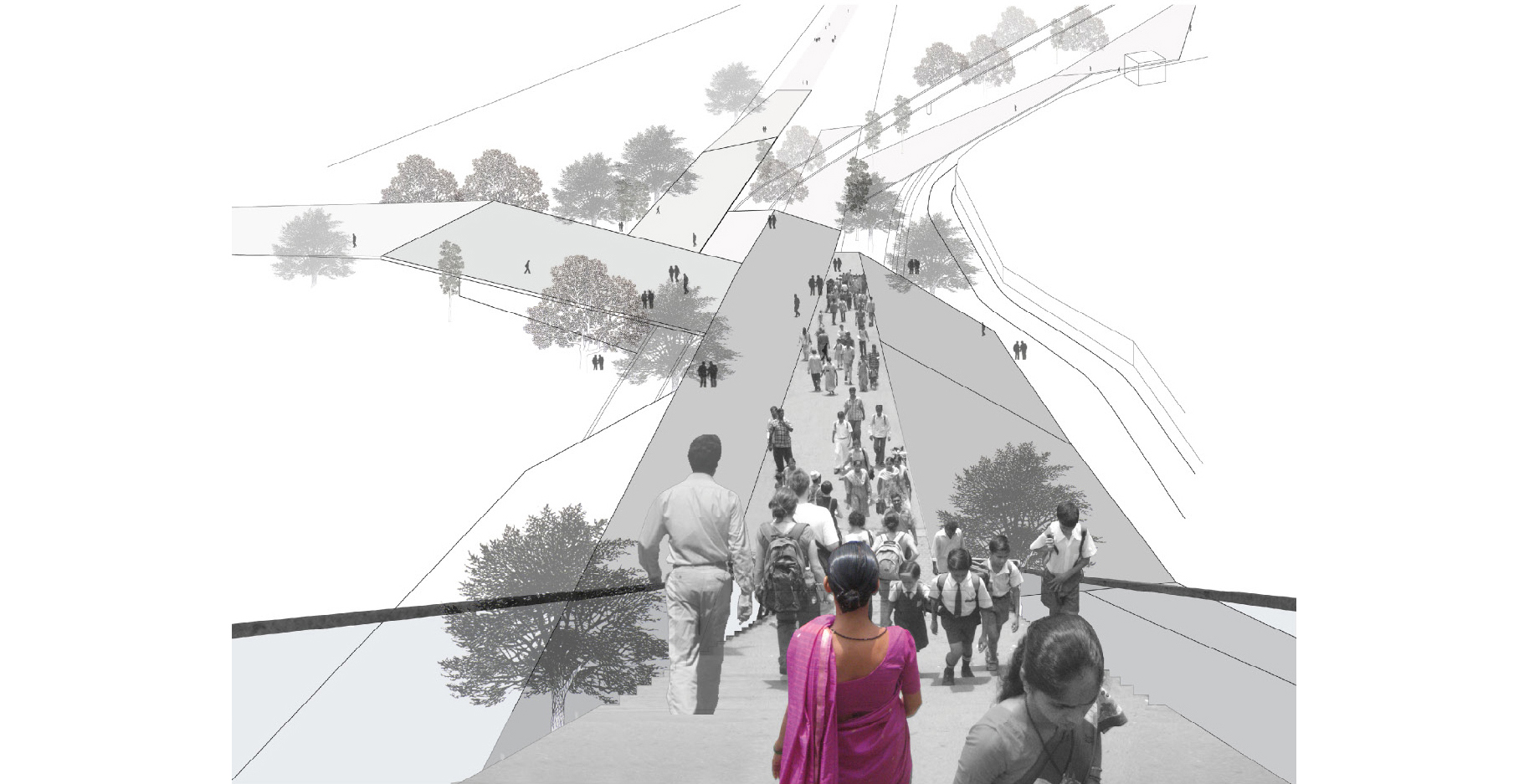 Location: Mumbai, India
Type: Urban Design
Program: Two train stations renovation, commercial and residential spaces, exhibition halls, museums, galleries, amphitheater, and parks.
Client: Competition Entry
Site Area: 140,000 sqm.
Built Area: 60,000 sqm.
Design: 2009
Completion: Proposal
Mumbai is the most populous city in the world with a population of 13.6 million and a density of about 22,000 people per square kilometer. In order to accommodate the rapidly growing population, the Indian government has invested more than US$2 billion to improve the city's transportation infrastructure. Although these new infrastructures have generated better north-south correspondence, at the same time they created huge barriers of the east-west connection. The city is now interlocked by numerous roads, flyovers, and railways, and divided into isolated pieces.
The substantial barrier in Mumbai is the eastern railway that physically separates the biggest piece of eastern waterfront from the rest of the city. Moreover, the city is now planning to construct two more large-scale infrastructures in the eastern waterfront area, which are Eastern Highway and Trans Harbor Link Bridge. These two flyovers will absolutely reinforce the existing barrier and even more disconnect the eastern waterfront from the city.
This project's key proposition is to resolve the separator concept of the infrastructure by redefining the infrastructure itself. It takes new bridge and highway as an opportunity to transform the existing barrier into the connector. Interbridging Mumbai represents how we bridge across barriers and how we embed the infrastructure within the fabric of the city by manipulating the topography of the landscape, architecture, and transportation. The "embedded infrastructure" will solve not only the north-south car traffic congestion but also blur the existing east-west barrier, thus recreating the connection between two sides of the city both physically and mentally.
Stu/D/O Team:
Apichart Srirojanapinyo
Chanasit Cholasuek
Visualizer: Stu/D/O
Awards:
Competition Winner (2nd Prize ISDC 2009 by IAHH India)