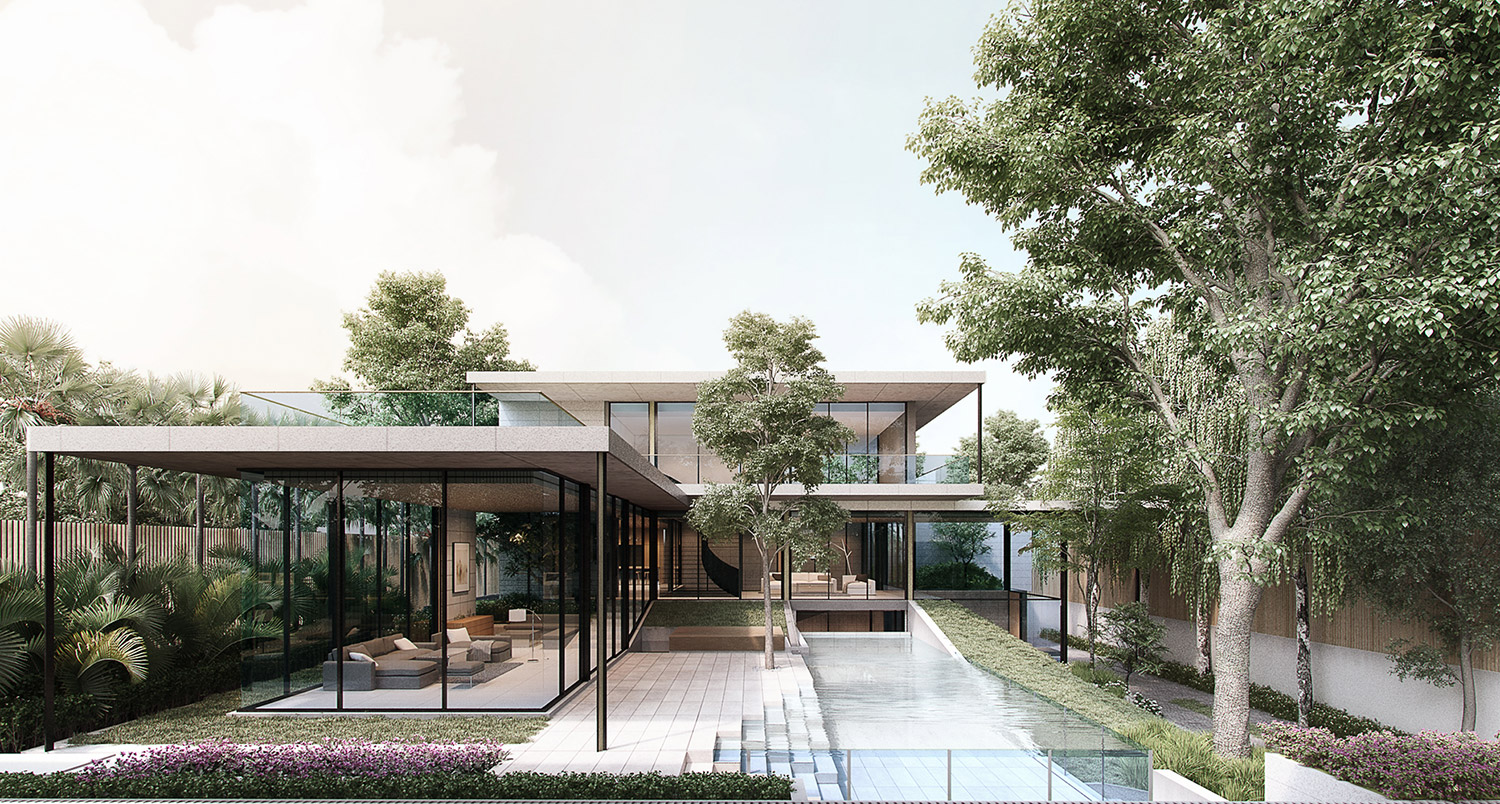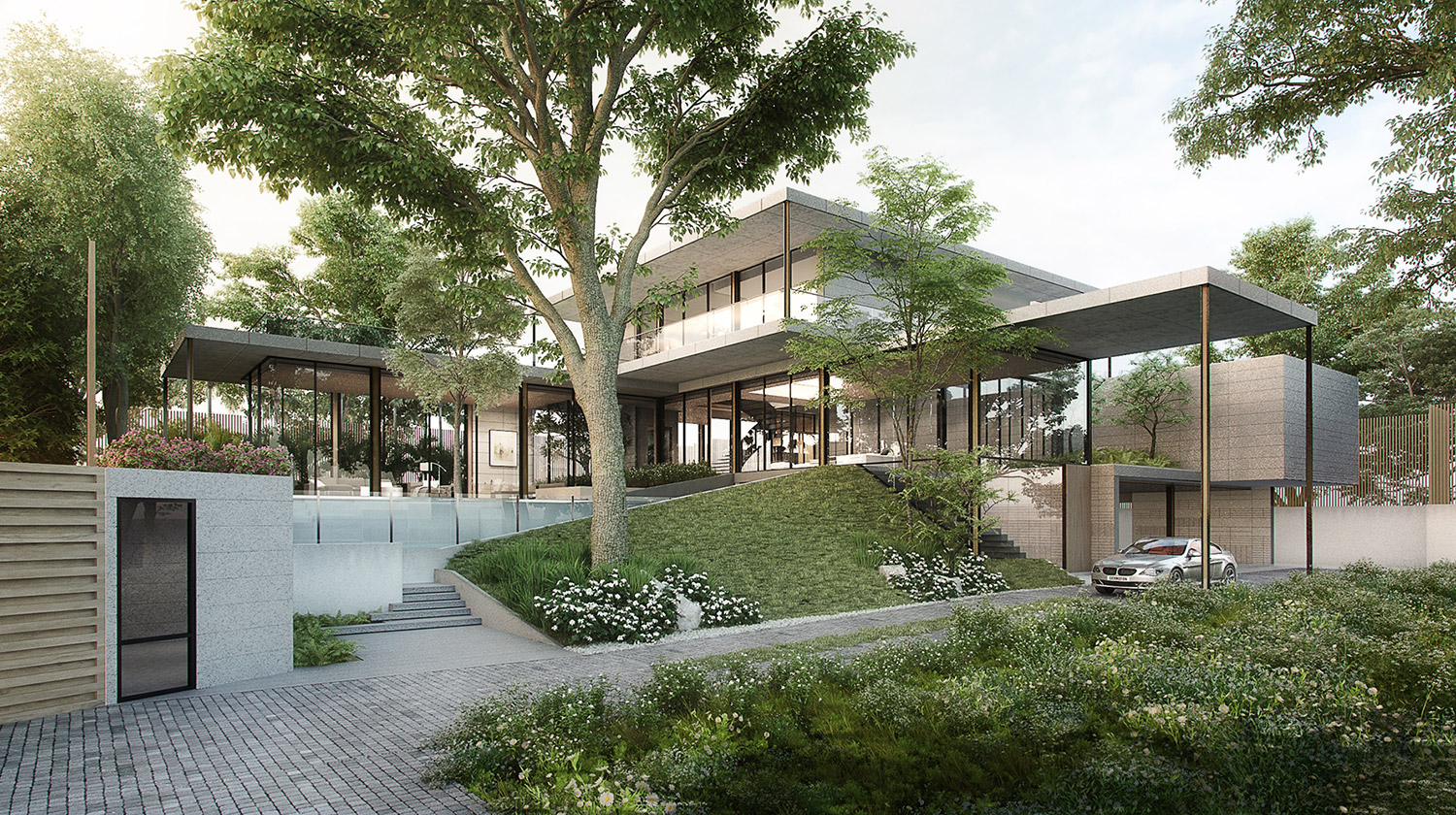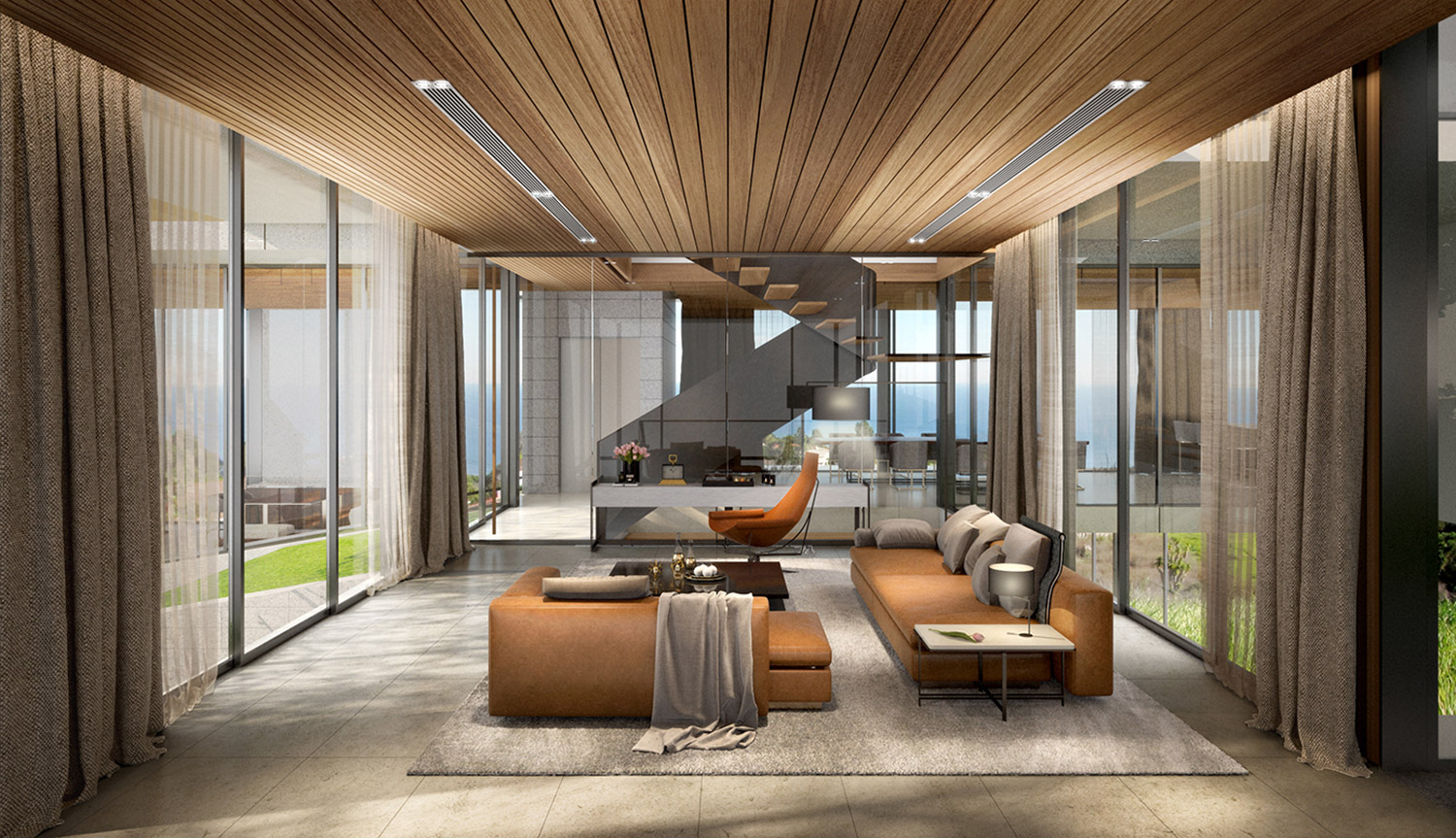 Location: Bangkok, Thailand
Type: Architecture and Interior Design
Program: Residential
Client: Undisclosed
Site Area: 1,245 sqm.
Built Area: 1,785 sqm.
Design: 2015-2016
Construction Cost: 31M baht
Situated on a street-end within a prime area of Bangkok, the site is surrounded by three neighboring houses and a parking lot. Therefore, it became necessary to obtain the essence of openness and flexibility while retaining the privacy for the owners. In an urban context without a view, it was essential to making sure that there is finally some place to rest one's eyes in nature. To do this, the house is located towards the back of the site, farthest away from the gate as possible to allow for as much greenspace as the context allows.
In calculating the square footage required by the owner, there was a need to fit a very large program in a very small site. Soon, the constraints became the solution to the concept; which was the opportunity to create a visual illusion, by creating a three storey house that appears to be a two-storey house that sits upon a hill. There are no underground constructions but a series of on-ground spaces that became part of a playful landscape. Natural grey granite to cladded most part of the house without any type of finishing; chosen for its appearance, cost-effectiveness and durability.
The swimming pool that cuts through the hill into the foyer transforms itself into a waterfall which became a sculpture of in its own right. The undulating landscape dissolves the boundaries between the interior and the exterior, which became an asset for such a limited site. With a natural flow, not only of ventilation but also circulation, there are no indoors and outdoors, only spaces for living. When the sliding doors are wide open, one can be a part of nature while still retaining the comfort and conveniences that a modern home provides.
Stu/D/O Team:
Apichart Srirojanapinyo
Chanasit Cholaseuk
Picsacha Na Songkhla
Nuttapat Thanapoonyanan
Win Rojanastien
Landscape Architect: Field Landscape Studio
Lighting Designer: InContrast Design Studio
Structural Engineer: Ittipon Konjaisue
Mechanical Engineer: MEE Consultants
Visualizer: Stu/D/O, DOF, 3DMAN