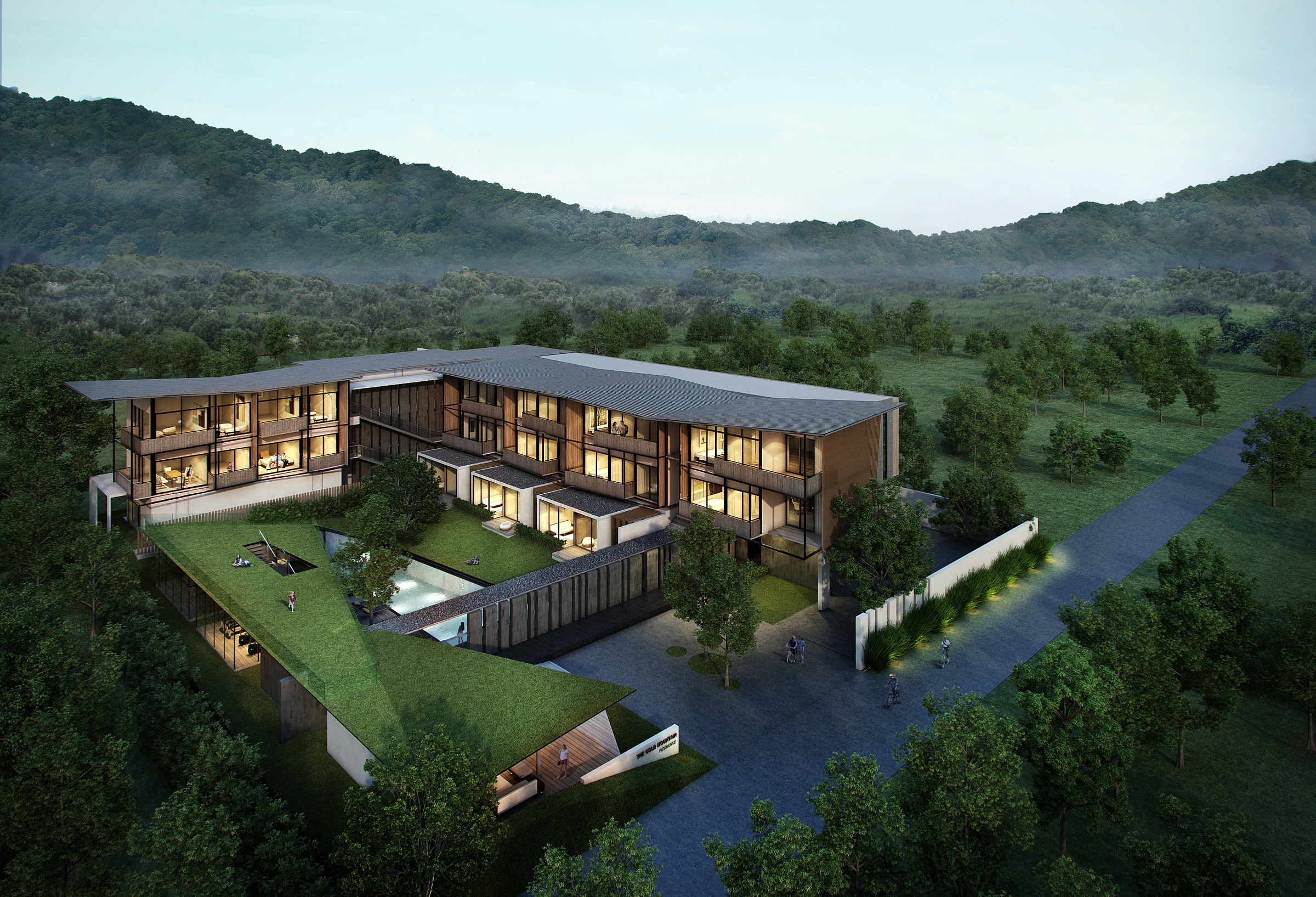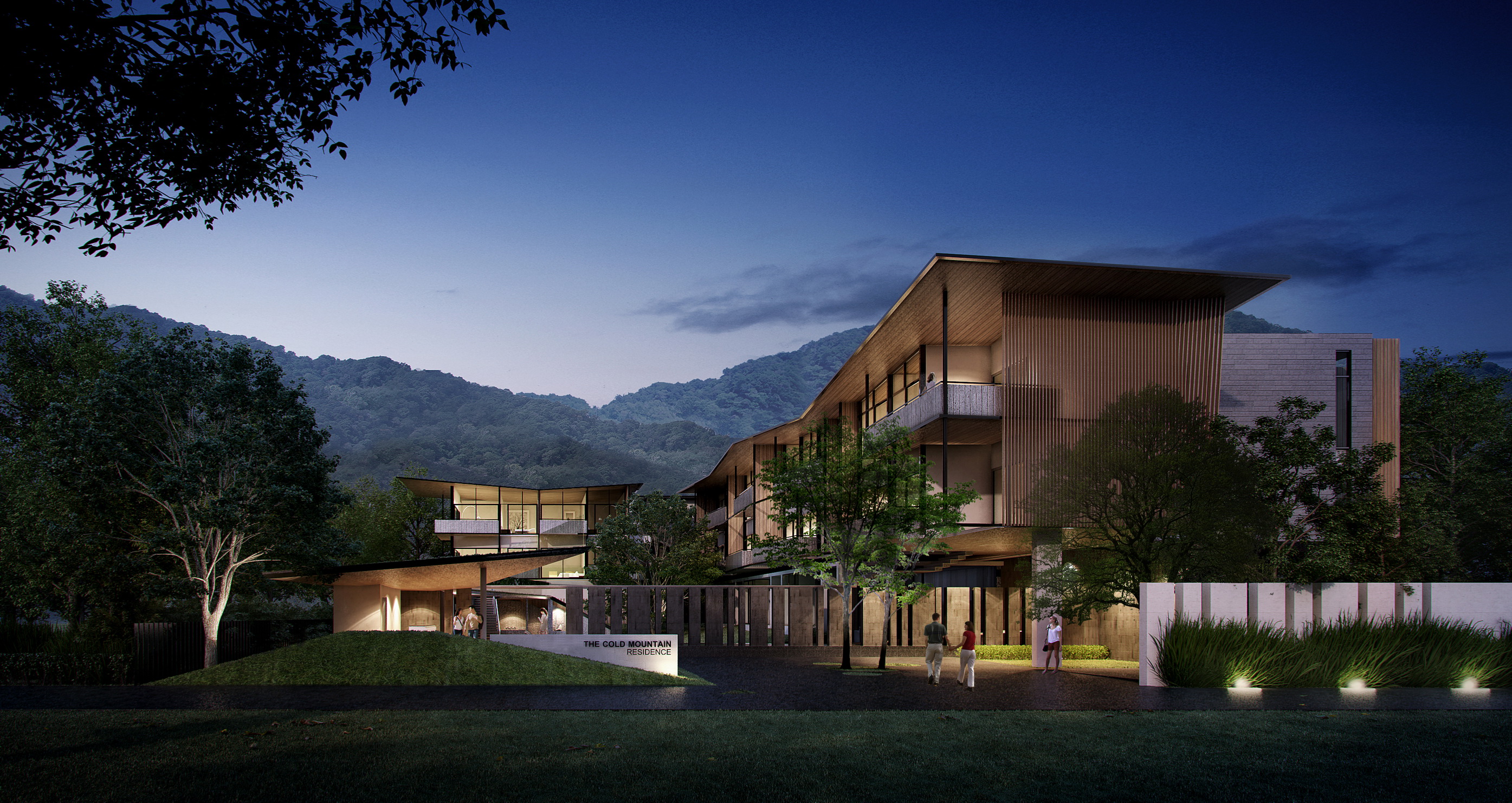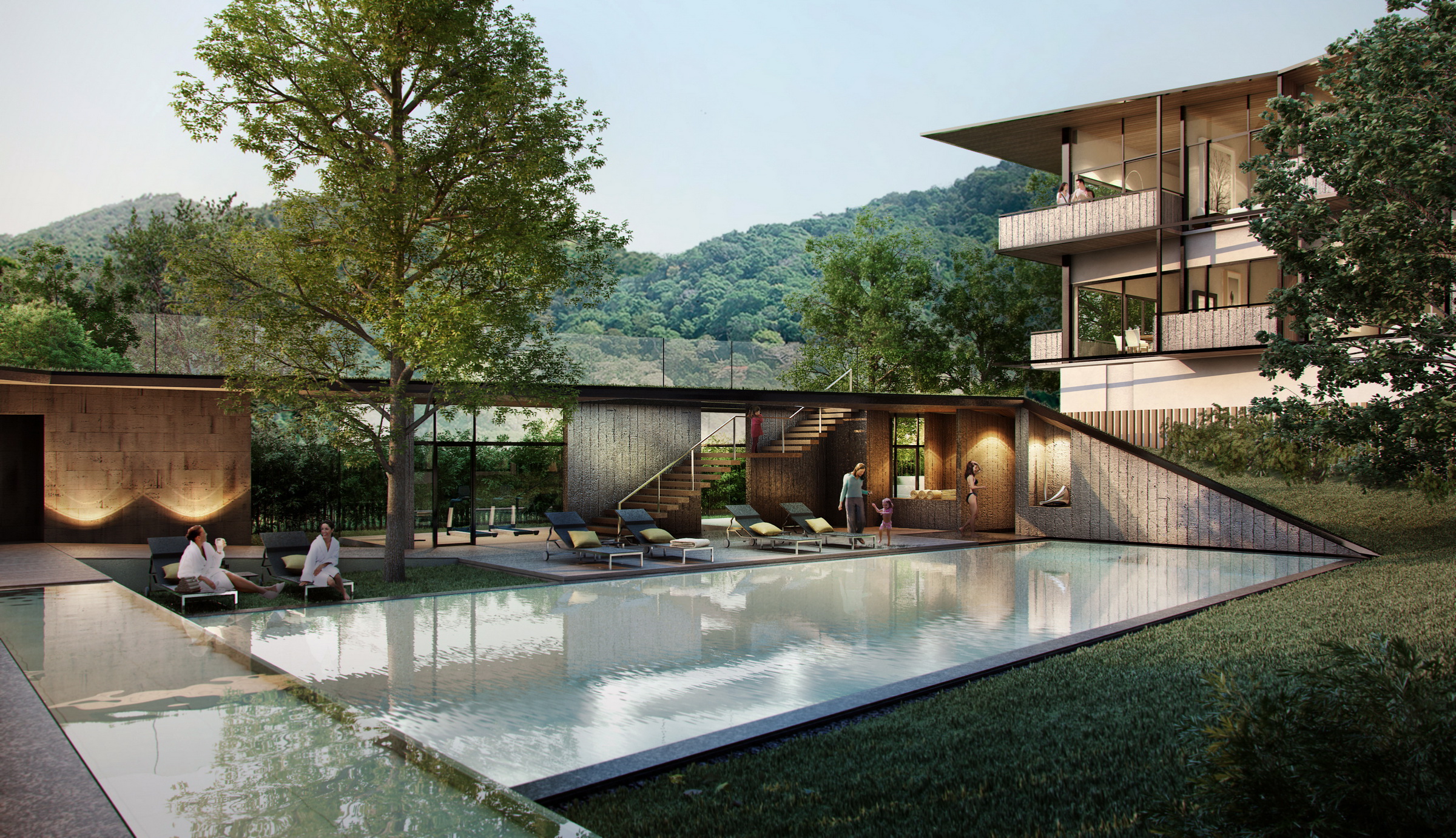 Location: Khao Yai, Nakhonratchasima, Thailand
Type: Architecture and Interior Design
Program: Residential (3-story condominium)
Client: Sinsuthera Co.,Ltd.
Site Area: 3,200 sqm.
Built Area: 3,950 sqm.
Design: 2011
Completion: 2012
Construction Cost: 60M baht
Located in the middle of the flat plain next to Khao Yai National Park, this 45-unit low-rise condominium offers unbridled view of the surrounding mountains to the north, west and south. The 'green folded-structure' lobby – a morphology and reflection of the hill slope in the background – provides a unique order and space to this building as it gently merges with the landscape's slope. The lobby and public areas are designed to blend in with the landscape to avoid obstruction of the mountain view, while the roof top space above the lobby offers a relaxing atmosphere for outdoor activities.
The three-story residential buildings surrounding the courtyard forms an 'L' shape and each building provides views of the green lobby and the lush mountains. Main construction materials for the buildings include exposed concrete, redwood, glass, travertine stone and steel.
Stu/D/O Team:
Apichart Srirojanapinyo
Chanasit Cholasuek
Adrian Smiths
Lighting Designer: Siriluck Chinsaengchai
Structural Engineer: B.N.G. Engineering
Mechanical Engineer: MEE Consultants
Contractor: Sinsuthera Co.,Ltd.
Visualizer: Stu/D/O, DOF
Photography: Stu/D/O